Ad Dilam

|

Al Naseriyyah

|

29-12-2019
Ad Dilam

|

Al Naseriyyah

|

29-01-2020
Al Riyadh

|

Al Batha

|

29-11-2019
Buraidah

|

As Sabbakh

|

29-11-2019
Al Riyadh

|

An Nasim Ash Sharqi

|

29-11-2019
Buraidah

|

Al Iskan

|

29-11-2019
Jeddah

|

Ar Rabwah

|

29-11-2019
Jeddah

|

An Nuzhah

|

29-11-2019
Jeddah

|

Al Ammariyah

|

29-11-2019
Al Riyadh

|

Al Aqiq

|

24-01-2020
Al Riyadh

|

Al Aqiq

|

14-12-2019
Al Khobar

|

Al Khobar Al Shamalia

|

13-01-2020
Al Madinah

|

Ad Difa

|

29-11-2019
Jeddah

|

Ash Sharafiyah

|

29-11-2019
Jeddah

|

Az Zahra

|

01-12-2019
Jeddah

|

Ash Sharafiyah

|

29-11-2019
Al Riyadh

|

Al Hazm

|

29-11-2019
Al Riyadh

|

Al Arid

|

29-11-2019
Al Madinah

|

Al Fath

|

29-11-2019
Jeddah

|

Al Faisaliah

|

29-11-2019
Dammam

|

Al Badiyah

|

29-11-2019
Al Riyadh

|

Ishbiliyah

|

29-11-2019
Al Madinah

|

Ar Rawabi

|

04-02-2020
Jeddah

|

Mishrifah

|

29-11-2019
Al Riyadh

|

Ar Rimal

|

30-11-2019
Jeddah

|

Al Balad

|

30-11-2019

Your search has been saved
You will receive email notifications when ads match this search
To manage your favorite searches and emails alerts:
1- Sign in
2- Click on Favorites on the top right of OpensSooq
3- Select Favorite Searches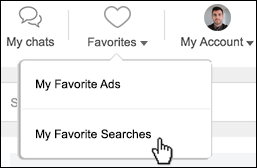 Your search has been saved to favorites
Ovens - microwaves section, a safe place to buy and sell
It's a good idea to think about what you cook, how often you cook, and the size of the microwave or oven that you need. When browsing on ovens - microwaves section in OpenSooq, so you can easily compare models and make an informed decision.
You'll also want to buy the best appliance you can afford while staying within your budget.
Features to consider in microwaves
Once you start browsing, you'll be amazed at the features microwaves have.
Wattage: A higher wattage will cook food faster, which is good if you use the microwave often. The power output of most microwaves falls between 600 to 1200 watts. Recipes that are written for the microwave usually specify a power of at least 800 watts so the food cook evenly. This would be a good base for the majority of households, other than one that plans on only light usage.

Size and Your Family: The larger your family, the larger your microwave should be. A family of four will probably want a family or full-size microwave, while a couple or single person may only need a compact or midsize oven, depending on how much you cook with it.
Other possible features you will come across include minute-plus options, automatic one-touch defrost, perfect popcorn features, and more. If you have children, a safety lock should be included. You can find all of these features and more in this section, you can also sell your microwave/ oven here, just make sure to include all the possible details and features to get the best results.
Thank you for your feedback and suggestions
Send us your feedback
Don't miss out on these deals