Ahad Rafidah

|

Al Khalij

|

01-01-2020
Ahad Rafidah

|

Down Town

|

19-02-2020
Ahad Rafidah

|

Al Raunah

|

Yesterday
Dammam

|

Industrial Area No 2

|

11-02-2020
Jeddah

|

Al Hamadaniyah

|

12-12-2019
Al Jubail

|

Al jubail al balad

|

23-12-2019
Jeddah

|

Al Wazeeriyah

|

04-02-2020
Al Riyadh

|

Al Malaz

|

17-12-2019
Jeddah

|

Marwah

|

31-12-2019
Qurayyat

|

Husaydah

|

07-01-2020
Jeddah

|

Al Faisaliah

|

16-01-2020
Jeddah

|

Marwah

|

12-02-2020
Qurayyat

|

King Fahd

|

08-12-2019
Jeddah

|

Ar Rawdah

|

18-01-2020
Jazan

|

Al Jubail

|

15-02-2020
Mecca

|

Al Aziziyah

|

02-02-2020
Hail

|

An Naqrah

|

20-02-2020
Al Riyadh

|

Al Olaya

|

07-02-2020
Dammam

|

Al Jalawiyah

|

06-01-2020
Jeddah

|

Az Zahra

|

23-12-2019
Al Riyadh

|

Ishbiliyah

|

11-02-2020
Al Hofuf

|

Down Town

|

03-12-2019
Al Riyadh

|

Al Manar

|

19-12-2019
Jeddah

|

Al Khalidiyyah

|

18-12-2019
Qurayyat

|

Al Tahliyah

|

31-01-2020
Al Riyadh

|

Al Murabba

|

08-02-2020
Al Riyadh

|

Al Aziziyah

|

30-12-2019
Mecca

|

Ash Sharai

|

18-01-2020

Your search has been saved
You will receive email notifications when ads match this search
To manage your favorite searches and emails alerts:
1- Sign in
2- Click on Favorites on the top right of OpensSooq
3- Select Favorite Searches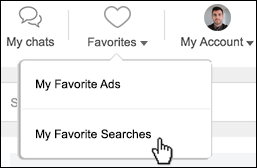 Your search has been saved to favorites
Why Choose a BMW?
BMW is one of the world's best-known makers of prestige cars, whose models have a reputation for focusing on the driver's enjoyment behind the wheel. Its range has expanded dramatically over the years. With a big tradition in coupés, convertibles and sports cars, BMW is increasingly embracing practicality. For years, BMW has chosen to make its cars rear-wheel drive to keep them dynamically sharp. But it now makes front-wheel drive cars, too, because they free up extra interior space.
BMW Series Production
Its line-up now encompasses the popular SUVs such as the X1, X2, X3, X4 and X5. While the mainstay of its business is still large saloon and Touring estate cars, such as the 3 Series and 5 Series, it now offers several alternative body styles. This includes the Gran Turismo (hatchback) and Gran Coupé (fastback). Sporty models, such as the M2, M3, and M4, remain popular, too.
As one of the three main German prestige car makers, alongside Audi and Mercedes-Benz, it's no surprise to find that BMWs are priced to compete at the top end of the mainstream market. Historically, BMW's most important model has been the BMW 3 Series saloon. It still represents the heart of the BMW range, with its focus on driving dynamics, comfort, technology and safety. The larger BMW 5 Series offers the same sort of incisive driving experience but with more space and comfort. Meanwhile the BMW X5 is a large 4x4 that offers high levels of driving enjoyment on the road.
Thank you for your feedback and suggestions
Send us your feedback
Don't miss out on these deals