Al Madinah

|

Alaaziziyah

|

26-01-2020
Al Madinah

|

As Sikkah Al Hadid

|

22-01-2020
Al Madinah

|

Ash Shuraybat

|

28-01-2020
Al Madinah

|

King Fahd

|

27-01-2020
Al Madinah

|

As Salam

|

27-01-2020
Al Madinah

|

As Sikkah Al Hadid

|

25-01-2020
Al Madinah

|

Alaaziziyah

|

01-02-2020
Al Madinah

|

As Salam

|

01-02-2020
Al Madinah

|

Alaaziziyah

|

07-01-2020
Al Madinah

|

King Fahd

|

08-01-2020
Al Madinah

|

Al Aridh

|

09-01-2020
Al Madinah

|

Alaaziziyah

|

14-01-2020
Al Madinah

|

King Fahd

|

13-01-2020
Al Madinah

|

Al Iskan

|

18-01-2020
Al Madinah

|

Az Zahrah

|

04-02-2020
Al Madinah

|

Alaaziziyah

|

04-02-2020
Al Madinah

|

Al Jumuah

|

11-02-2020
Al Madinah

|

Al Jumuah

|

11-02-2020
Al Madinah

|

Az Zahrah

|

13-03-2020
Al Madinah

|

Al Aridh

|

10-03-2020
Al Madinah

|

Alaaziziyah

|

14-03-2020
Al Madinah

|

Al Aridh

|

19-03-2020
Al Madinah

|

Al Haram

|

10-03-2020
Al Madinah

|

Al Ula

|

16-03-2020
Al Madinah

|

Alaaziziyah

|

18-03-2020
Al Madinah

|

Ar Ranuna

|

17-03-2020
Al Madinah

|

Al Uyun

|

17-03-2020
Al Madinah

|

Ar Ranuna

|

23-03-2020
Al Madinah

|

Alaaziziyah

|

04-03-2020

Your search has been saved
You will receive email notifications when ads match this search
To manage your favorite searches and emails alerts:
1- Sign in
2- Click on Favorites on the top right of OpensSooq
3- Select Favorite Searches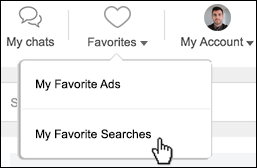 Your search has been saved to favorites
Commercial for rent subcategory
A sublease means to transfer a portion of your rental rights to a third party for a temporary period. You can either sublet a portion of the space while you continue to work, or lease the entire rental unit until the end of your lease or until your return. Subletting commercial real estate can be a lucrative career choice, but before you can sublet commercial real estate, you have to know how to market commercial real estate. Marketing yourself to reinforce that belief in potential clients is just as important as marketing the properties you hope to sublet. A complete marketing plan is essential to reach your audience and position yourself as someone they can reach out to when they are ready to sign a lease.
On OpenSooq, you can find different kinds of commercial properties, you can choose what suits your business model the most, such as:
Stores

Offices

Warehouses

Commercial Villas

Factories

Hotels

Staff Accommodation

Supermarkets
Subleases are increasingly common for big box stores who lease corners of their facility to smaller retail locations, or similarly for startups who don't have much capital and prefer to cut real estate costs by sharing an office with other entrepreneurs.
Details to mention in your post on commercial for rent section
To maximize your chances for getting an offer, make sure to include the following in your post:
Gross building area

Floors count

Land area

Price

Location

Services availability

Realistic professional pictures from different angles.
By following these instructions, your post will have a better chance to get more interested users giving offers matching your goal.
Thank you for your feedback and suggestions
Send us your feedback
Don't miss out on these deals