Al Qunfudhah

|

Al Khalidiyyah

|

17-11-2019
Al Qunfudhah

|

Al Khalidiyyah

|

29-12-2019
Al Qunfudhah

|

Al Azhar

|

22-12-2019
Al Qunfudhah

|

Eastern Province

|

13-12-2019
Al Qunfudhah

|

Al Khalidiyyah

|

19-12-2019
Al Qunfudhah

|

Eastern Province

|

16 hours ago
Jeddah

|

Al Nahdah

|

17-11-2019
Al Riyadh

|

Mansoura

|

21-11-2019
Al Riyadh

|

Al Yasmin

|

05-11-2019
Al Riyadh

|

Ishbiliyah

|

05-11-2019
Mecca

|

At Tandabawi

|

05-11-2019
Al Riyadh

|

Thulaim

|

05-11-2019
Al Riyadh

|

An Nasim Al Gharbi

|

05-11-2019
Khamis Mushait

|

An Nuzhah

|

05-11-2019
Jeddah

|

Al Muntazahat

|

05-11-2019
Al Riyadh

|

Uhud

|

05-11-2019
Al Riyadh

|

Ishbiliyah

|

20-11-2019
Al Riyadh

|

Al Olaya

|

05-11-2019
Al Majaridah

|

Al Andalus

|

12-11-2019
Al Madinah

|

Al Qaswa

|

06-11-2019
Al Madinah

|

Ar Rayah

|

05-11-2019
Al Qatif

|

An Narjis

|

05-11-2019
Jeddah

|

Obhur Al Shamaliyah

|

06-11-2019

Your search has been saved
You will receive email notifications when ads match this search
To manage your favorite searches and emails alerts:
1- Sign in
2- Click on Favorites on the top right of OpensSooq
3- Select Favorite Searches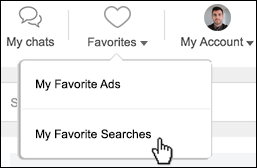 Your search has been saved to favorites
About receivers - DVD player section
Supply and demand principle is one of the most used strategies in all markets. It became really easy during the technology development era to buy or sell in more convenient ways, one of which is OpenSooq. The demand for technology products is on the rise, in this section you can offer a product or ask for one and communicate with the owner directly without the need for a third party commission of fees.
You will find in this section various models and brands of devices, used or new. Type in the search box the name of the product, and browse through the results. Compare posts details, price, condition and features.
How to buy or sell onreceivers - DVD player section?
You can sell items you are no longer in need for in this section, exchange with other items or buy what you need. Create a post which includes the following:
Device type: receiver - DVD player.

Device brand.

Condition: new/used.

Features of the device, best features and malfunctions.

Price, possibility for an exchange.

Location.

Mobile number.

Actual photos of the featured device.
It's important to make sure that the details are clear and understandable by buyers, clear details would greatly increase the chance to achieve fast and easy sale. Contacting between buyers and sellers could be by chatting, commenting on the post or calling to ask for few more details regarding the product, and possible to set up a meeting to complete the transaction
Thank you for your feedback and suggestions
Send us your feedback
Don't miss out on these deals

Fill your details now in order to contact you

Your request has been submitted successfully. Our team will contact you soon in order to proceed with the next steps.