Al Wajh

|

Al Balad

|

28-12-2019
Al Wajh

|

Al Balad

|

25-12-2019
Al Wajh

|

Al Balad

|

29-12-2019
Al Wajh

|

Al Balad

|

31-12-2019
Al Wajh

|

Al Balad

|

Yesterday
Al Wajh

|

Al Aziziah

|

19-01-2020
Mecca

|

AZ Zahir

|

27-11-2019
Jeddah

|

Al Balad

|

05-11-2019
Dammam

|

Iskan Dammam

|

05-11-2019
Al Riyadh

|

Al Wisham

|

05-11-2019
Al Riyadh

|

Uhud

|

05-11-2019
Al Riyadh

|

An Nasim Ash Sharqi

|

05-11-2019
Al Riyadh

|

Ad Dar Al Baida

|

07-11-2019
Jeddah

|

As Salamah

|

06-11-2019
Jeddah

|

Obhur Al Janoubiyah

|

06-11-2019
Al Madinah

|

Al Balqa

|

06-11-2019
Arar

|

Al Khalidiyah

|

06-11-2019
Jeddah

|

Al Khalidiyyah

|

06-11-2019
Al Bahah

|

Al Thafeer

|

17-11-2019
Dammam

|

Iskan Dammam

|

05-11-2019
Jeddah

|

Al Balad

|

05-11-2019
Jeddah

|

Al Samer

|

06-11-2019

Your search has been saved
You will receive email notifications when ads match this search
To manage your favorite searches and emails alerts:
1- Sign in
2- Click on Favorites on the top right of OpensSooq
3- Select Favorite Searches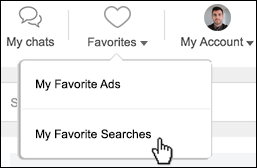 Your search has been saved to favorites
Men's watches movements
The movement (also called a calibre) is the mechanism inside a watch that powers the moving parts. In modern watchmaking there are two main types of movement, both can be found on this section of OpenSooq. The first is the quartz, which uses an oscillator, regulated by a piece of quartz and powered by a battery, to keep time. The majority of current watches use quartz movements as they're cheap to make and extremely accurate.
The second type of movement is the automatic calibre, which works by using the movement of the wearer's wrist to wind the mainspring, which powers the watch.
Types of watches in this section
The Diving Watch: The diving watch is designed to function in the depths of the ocean, the diving watch is characterised by its rugged construction, luminous dials and hands, and unidirectional bezel. Most diving watches owe their design to the 1953 Rolex Submariner, the first watch to work at a depth of 100m. A great all-rounder and a versatile choice you won't regret.

The Dress Watch: The most jewellery-like of timepieces, a dress watch tends to be understated; Roman numerals, simple face and a lack of adornments. Usually attached to a leather strap, the ideal dress watch is super-thin so it can rest unnoticed under the wearer's cuff until he needs it. Also, as dress watches don't perform any specific function but telling the time, they're also the most likely to be made from a precious metal.
After comparing prices, conditions and features of products, you can contact the seller by chatting, commenting or calling to complete the transaction.
Thank you for your feedback and suggestions
Send us your feedback
Don't miss out on these deals

Fill your details now in order to contact you

Your request has been submitted successfully. Our team will contact you soon in order to proceed with the next steps.