Al Riyadh

|

Ash Shafa

|

02-01-2020
Buraidah

|

Ash Shafa

|

27-01-2020
Al Riyadh

|

Ash Shafa

|

08-01-2020
Al Riyadh

|

Ash Shafa

|

04-01-2020
Al Riyadh

|

Ash Shafa

|

04-01-2020
Al Riyadh

|

Ash Shafa

|

14-01-2020
Al Riyadh

|

Ash Shafa

|

12-01-2020
Al Riyadh

|

Ash Shafa

|

09-02-2020
Al Riyadh

|

Ash Shafa

|

17-02-2020
Al Riyadh

|

Ash Shafa

|

03-03-2020
Dammam

|

Al Muntazah

|

12 hours ago
Jeddah

|

Al Aziziyah

|

29-01-2020
Dammam

|

Al Dawasir

|

25-03-2020
Al Riyadh

|

Al Badi'ah

|

10-01-2020
Jeddah

|

As Sulimaniyah

|

07-03-2020
Dammam

|

An Nur

|

08-03-2020
Jeddah

|

Al Fadeylah

|

09-03-2020
Dammam

|

Iskan Dammam

|

10-03-2020
Dammam

|

Iskan Dammam

|

11-03-2020
Dammam

|

Iskan Dammam

|

10-03-2020
Jeddah

|

As Salamah

|

14-03-2020
Jeddah

|

As Salamah

|

17-03-2020
Dammam

|

King Fahd Suburb

|

06-03-2020
Jeddah

|

As Salamah

|

21-03-2020
Al Riyadh

|

Ar Rawdah

|

21-03-2020
Al Riyadh

|

Al Quds

|

19-01-2020
Sakakah

|

Al Aziziyah

|

19-01-2020

Your search has been saved
You will receive email notifications when ads match this search
To manage your favorite searches and emails alerts:
1- Sign in
2- Click on Favorites on the top right of OpensSooq
3- Select Favorite Searches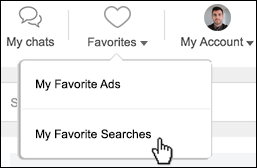 Your search has been saved to favorites
Apartments for rent
Welcome to the digital world!
Finding difficulties while looking for an apartment for rent?
We've got good news for you! The search for a suitable apartment is no longer hard and energy draining. Leasers and real estate brokers have decided to release the burden of hunting potential clients, the strategy of being a go-getter is becoming old-school. Now they are instead optimizing their digital presence, therefore qualified leads can know their doors and inquire about what they need. The search for an affordable renting rate can happen within a few clicks over the web!
Rent seekers can easily explore the best prices in the market, after applying their apartment preferences into search filters, then walk through the relevant search results.
Apartments for rent in KSA
There is a wide variation in rental costs across Suadi Arabia. Some factors play a crucial role in inflating the rental rate. For example, having a swimming pool or being located in a wealthy prestigious area maximizes the rental rate.
Generally speaking, the real estate sector is known for being always fluctuating, and sometimes it loses the balance between supply and demand. In this regard, many leasers and brokers tend to rent properties to expatriates since it keeps the cash flow more stable, coming from an outlander who's working hard during the day time to secure an affluent stable lifestyle for his family.
Rental costs vary enormously for villas of different sizes, some with swimming pools, others without, and between old and new apartment blocks, in good, bad and in different locations.
The kingdom of Suadi Arabia is the biggest country in the gulf as well as in the Asian Arabic region. It's known for its enormous wealth coming mostly from oil. Below we will walk through the most important cities in KSA, thus the more desired cities to be inhabited:
Riyadh: Tha capital city of Suadi Arabia yet the biggest city, famous for its skyscraper towers along with several entertainment facilities, from cafes to thrilling amusement parks. Among all the city living hoods rise the living hood of Hateen, regarded as one of the most affluent districts of Riyadh city.
The real estate sector in Riyadh is known for its diversity and for being high-on-demand, whereby the selling price of villas starts with 1.8 million SAR, whereas the apartment rental fees begins with 15 thousand SAR annually.

Jeddah: Describes as the city that doesn't dare to sleep! Perhaps it's the most beautiful city in KSA, located in the coastal area of red sea. Jeddah city attracts a vast number of foreigners to live in since it's a coastal city and regarded as more open-minded to diversity

Dammam: Regarded as one of the most important cities in KSA, located on the far eastern part of Suadi land at the Arabian Gulf. The city of Dammam attracts lots of arrivals from several nationalities, and it's the second-largest industrial city in KSA.
Think about an optimal online intermediary: OpenSooq
Since apartment leasers and real estate brokers have managed to enhance their digital footprint, OpenSooq emerges as a skyrocketing online marketplace, it has succeeded over the last few years in connecting leasers with renters in the Middle-east, especially in KSA.
Rent seekers can start their search at OpenSooq. The platform allows seekers to filter their preferences at the search query so that they will be able to find relevant results. The search filters affiliated to "Apartments for rent" query are sorted as the following:
Rental period.

Area.

Floor number.

Number of rooms.

Number of bathrooms.

Age of the construction.

Furnished or not.

Location.

Rental price.
When looking for apartments in KSA at OpenSooq, using the location or city filter is vital for the accuracy of results. By using the location/city filter, you can find a list of apartments that are matchable with your preferences. For instance, tabbing the city of "Jeddah" generates a bunch of ads about an apartment for rent in Jeddah.
The same goes for other target locations, tabbing the word "Riyadh" in the city filter generates hundreds of advertisements featuring apartment for rent in Riyadh.
As for al Khobar city, the results generated for apartment for rent al khobar is quite low compared with the aforementioned cities, but still relevant to the rent seeker's intent.
Thank you for your feedback and suggestions
Send us your feedback
Don't miss out on these deals