Mecca

|

An Nawwariyyah

|

01-12-2019
Al Majaridah

|

As Sinaiyah

|

01-12-2019
Khamis Mushait

|

Shukr

|

01-12-2019
Al Riyadh

|

Ar Rabwah

|

02-12-2019
Qurayyat

|

Al Matar

|

01-12-2019
Al Riyadh

|

Al Malaz

|

01-12-2019
Al Madinah

|

Al Jabirah

|

01-12-2019
Al Jumum

|

Al Aziziyah

|

01-12-2019
Al Riyadh

|

As Saadah

|

02-12-2019
Dhahran

|

Gharb Adh Dhahran

|

01-12-2019
Al Riyadh

|

As Sahafah

|

02-12-2019
Dammam

|

Iskan Dammam

|

19-02-2020
Al Riyadh

|

Ash Shafa

|

04-12-2019
Jeddah

|

Al Ajaweed

|

02-12-2019
Al Madinah

|

Abu Kabir

|

03-12-2019
Taif

|

Al Aziziyah

|

03-12-2019
Jeddah

|

Al Jamiah

|

02-12-2019
Jeddah

|

Al Jamiah

|

02-12-2019
Hafar Al Batin

|

Qaisuma

|

02-12-2019
Jeddah

|

Al Samer

|

02-12-2019
Jeddah

|

As Safa

|

02-12-2019
Jeddah

|

Al Khomrah

|

02-12-2019
Al Hofuf

|

Down Town

|

03-12-2019
Taif

|

Al Qamariyyah

|

03-12-2019
Al Riyadh

|

Ash Shafa

|

02-12-2019
Hafar Al Batin

|

Qaisuma

|

02-12-2019
Mecca

|

Al Misfalah

|

06-12-2019
Jeddah

|

Al Aziziyah

|

03-12-2019

Your search has been saved
You will receive email notifications when ads match this search
To manage your favorite searches and emails alerts:
1- Sign in
2- Click on Favorites on the top right of OpensSooq
3- Select Favorite Searches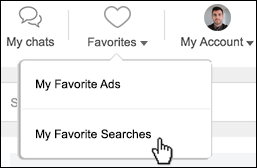 Your search has been saved to favorites
Trucks and Heavy Machinery
Building a new project, a school, mall, hospital, park, or even an apartment building? What all these construction sites would need is a good set of heavy trucks and machinery. They have facilitated the building process, and made it less time consuming and labour intensive. You have to know what your site will need in order to pick out the right machinery because, you would need different equipment for constructing a road than you would for tearing down a building, and even building one.
Heavy Machinery on OpenSooq:
The following would be a list of heavy machinery and what are they used for:
Excavators: Usually driven by tracks, can rotate 360 degrees, usef for material handling, rough grading, brush cuttings with hydraulic attachments.

Backhoe Loaders: Similar in design to farm tractors, medium sized compared to other equipment, can do versatile operations.

Bulldozers: Known for its hydraulic powered front blade, mainly used for rough or fine grading.

Skid-Steer Loaders: some of the smallest and versatile heavy equipment, are recommended when working in tighter spaces.

Motor Graders: Used mostly for find grading and moving dirt, are known for their long blade.

Crawler Loader: It is somewhere in between the backhoe and bucket loaders, used for excavation, usually needed in small projects.

Trencher: used to dig out narrow spaces for pipes or cables.

Dump Truck: True to its name, this truck is a necessity in almost all sites, it is used to "dump" heavy material.
Trucks on OpenSooq:
Beverage Trailer: used to transport beverages from supplier to wholesalers and retailers.

Cargo Trailers: The sized vary from small to large based on the items you want to deliver and the resources of your company.

Car Carrier: Transport cars, usually over long distances.

Equipment Trailers: Believe it or not, these transport heavy equipment and machinery.
Thank you for your feedback and suggestions
Send us your feedback
Don't miss out on these deals