Jeddah

|

Al Bawadi

|

6 hours ago
Jeddah

|

Al Samer

|

9 hours ago
Jeddah

|

Al Samer

|

9 hours ago
Al Riyadh

|

Al Hamra

|

13 hours ago
Jeddah

|

Al Wazeeriyah

|

17 hours ago
Jeddah

|

Al Naseem

|

18 hours ago
Al Riyadh

|

Al Khaleej

|

Yesterday
Al Riyadh

|

Al Khaleej

|

Yesterday
Al Riyadh

|

Tuwaiq

|

Yesterday
Jeddah

|

Abruq Ar Rughamah

|

27-02-2020
Al Riyadh

|

Ash Shafa

|

26-02-2020
Al Riyadh

|

Ar Rabi

|

26-02-2020
Al Riyadh

|

Ar Rimal

|

26-02-2020
Jeddah

|

Ash Sharafiyah

|

26-02-2020
Jeddah

|

Al Wazeeriyah

|

25-02-2020
Al Riyadh

|

King Abdul Aziz

|

25-02-2020
Jeddah

|

As Safa

|

25-02-2020
Al Riyadh

|

Ar Rayyan

|

25-02-2020
Jeddah

|

Al Wazeeriyah

|

24-02-2020
Jeddah

|

Al Wazeeriyah

|

24-02-2020
Jeddah

|

As Safa

|

24-02-2020
Jeddah

|

As Safa

|

24-02-2020
Jeddah

|

Ar Rawabi

|

24-02-2020
Al Riyadh

|

Al Munsiyah

|

24-02-2020
Buraidah

|

Al Akhdar

|

24-02-2020
Al Riyadh

|

Al Taawun

|

23-02-2020
Jeddah

|

Marwah

|

23-02-2020
Jeddah

|

Al Naeem

|

22-02-2020
Al Riyadh

|

Al Hamra

|

22-02-2020

Your search has been saved
You will receive email notifications when ads match this search
To manage your favorite searches and emails alerts:
1- Sign in
2- Click on Favorites on the top right of OpensSooq
3- Select Favorite Searches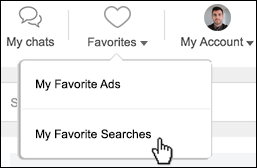 Your search has been saved to favorites
Kids Strollers and Car Seats
All parents can agree that their child's safety is their number one priority. Getting out of the house with your kids is very challenging especially in the first couple of years. Having safe means of transporting your kids from home to any other place is now possible with OpenSooq's section for Kids Strollers and Car Seats. There is a variation of models and product origins, and finding what you are looking for is now accessible in the comfort of your own home with pictures showing all the products.
Kids Strollers and Car Seats:
Strollers
Full-sized strollers, lightweight/umbrella strollers, jogging stroller, and the double strollers for twins. There are plenty of brands that are available on our website including Chicco and Mother Care. The strollers are pretty colourful and you could easily find the colour that matches your baby's collection.
Car Seats
The importance of safety in car rides for all passengers is stressed even more when there is a baby on board. Companies of the years have come up with different car seats that best suit you and your baby ensuring a pleasant ride. Even if your car got into an accident, the percentage of injury of your baby would be minimised.
The car seats on OpenSooq are: the rear-facing only, the rear-facing convertible, forward facing seat with harness, and booster seats.
This section of baby goodies includes brand new as well as previously used items. The website offers the seller's contact information, prices of some items, and a chat section where you get to ask the seller all you need before you buy the product. There is also a comment section available that gives you another channel to communicate with the seller. And if you decided that your baby items are no longer needed, why not make money and put them up for sale on OpenSooq?
Thank you for your feedback and suggestions
Send us your feedback
Don't miss out on these deals