Al Riyadh

|

Ash Shafa

|

24-03-2020
Al Riyadh

|

Uhud

|

24-03-2020
Al Riyadh

|

Manfuhah

|

23-03-2020
Jeddah

|

As Safa

|

23-03-2020
Jeddah

|

Al Balad

|

23-03-2020
Al Riyadh

|

Uhud

|

23-03-2020
Buqayq

|

Ishbiliyah

|

23-03-2020
Jeddah

|

As Safa

|

23-03-2020
Al Riyadh

|

Uhud

|

23-03-2020
Al Riyadh

|

Qurtubah

|

23-03-2020
Nairyah

|

Al Tashaleeh

|

22-03-2020
Al Khobar

|

Al Eskan

|

22-03-2020
Al Riyadh

|

Al Aqiq

|

22-03-2020
Al Riyadh

|

Ishbiliyah

|

22-03-2020
Jeddah

|

Al Hamra

|

21-03-2020
Mecca

|

Al Hindawiyyah

|

21-03-2020
Al Riyadh

|

Al Yamamah

|

21-03-2020
Dammam

|

Al Khalij

|

20-03-2020
Mecca

|

Al Aziziyah

|

20-03-2020
Jeddah

|

Obhur Al Janoubiyah

|

19-03-2020
Jeddah

|

Al Balad

|

19-03-2020
Al Riyadh

|

Ar Rawabi

|

19-03-2020
Al Riyadh

|

Uhud

|

19-03-2020
Dammam

|

Al Aziziyah

|

19-03-2020
Dammam

|

King Abdulaziz Seaport

|

19-03-2020
Dammam

|

Al Hamra

|

19-03-2020
Al Riyadh

|

Al Batha

|

19-03-2020
Al Riyadh

|

Al Batha

|

19-03-2020

Your search has been saved
You will receive email notifications when ads match this search
To manage your favorite searches and emails alerts:
1- Sign in
2- Click on Favorites on the top right of OpensSooq
3- Select Favorite Searches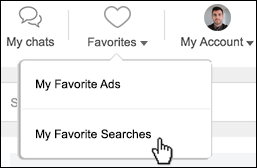 Your search has been saved to favorites
Kids Toys
Playing with toys is one of the very first memories a child gets to make as they grow up. Imagine yourself being a kid again, imagine how you were so happy receiving your toys and how much memories you have made with your siblings and friends. I bet you would want the same happiness and excitement for your own kids. On OpenSooq, we have a range of kids toys that will amuse your kids and make their daily lives more entertained and educated at home.
Kids Toys on OpenSooq:
Electric Cars & Motorcycles
For both little adventure seeking girls and boys, the electric cars and motorcycles offer the thrill they need to instill fearlessness in them. These cars and motorcycles are charged by a charger for sometime until there is enough battery to operate. They are safe and some of them have a remote control for the parents who want to drive their little ones around.
Playhouses
If you have enough space outside your house, and want to see your kids have some fun in the sun, our playhouses collection would be very handy. These playhouses could also be sold to schools and nurseries.
Educational Games
Board games that are great for enhancing your child's thinking abilities.
Bicycles
The good old first bike ride is a memory your child will never forget. It is a way of you to see how strong your kids are and how well they can handle themselves.
Other Toys
Stuffed animals, small cars, mini kitchen and mini garage tools are all useful toys to build on the great imagination your kids have.
We all want our kids to grow in an environment that is healthy, stimulates critical thinking, makes them fearless and most importantly allow their imaginative abilities to flow, making their childhood more lively and pure. Check our kids toys collection on OpenSooq and find the toys that your child would be happiest to have.
Thank you for your feedback and suggestions
Send us your feedback
Don't miss out on these deals