Mecca

|

Al Kakiyyah

|

10 hours ago
Al Riyadh

|

Dhahrat Laban

|

18-02-2020
Al Riyadh

|

Mansoura

|

17-02-2020
Al Khobar

|

Al Eskan

|

14-02-2020
Al Riyadh

|

Dhahrat Laban

|

13-02-2020
Al Khobar

|

As Sawari

|

13-02-2020
Al Khobar

|

Al Khuzama

|

12-02-2020
Al Riyadh

|

Al Munsiyah

|

12-02-2020
Al Riyadh

|

Al Masif

|

12-02-2020
Al Riyadh

|

Al Aziziyah

|

12-02-2020
Al Madinah

|

Al Iskan

|

10-02-2020
Al Riyadh

|

An Narjis

|

09-02-2020
Dammam

|

Al Jalawiyah

|

09-02-2020
Al Riyadh

|

As Sulimaniyah

|

09-02-2020
Al Madinah

|

As Sih

|

08-02-2020
Jeddah

|

Obhur Al Janoubiyah

|

07-02-2020
Al Riyadh

|

Uhud

|

05-02-2020
Mecca

|

Al Umrah Al Jadidah

|

05-02-2020
Jeddah

|

Al Faisaliah

|

03-02-2020
Al Riyadh

|

Al Aziziyah

|

03-02-2020
Al Riyadh

|

Al Olaya

|

02-02-2020
Jeddah

|

Al Baghdadiyah Al Gharbiyah

|

01-02-2020
Al Riyadh

|

An Nadhim

|

30-01-2020
Al Riyadh

|

Uhud

|

28-01-2020
Dammam

|

Az Zuhur

|

27-01-2020
Al Madinah

|

As Sad

|

25-01-2020

Your search has been saved
You will receive email notifications when ads match this search
To manage your favorite searches and emails alerts:
1- Sign in
2- Click on Favorites on the top right of OpensSooq
3- Select Favorite Searches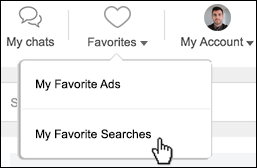 Your search has been saved to favorites
Bicycles road
Bicycle road rules
Ever since global warming was announced as an environment-threatening issue, there has been an increase in using bikes, especially in western countries.
For instance, the number of bikers in the United States witnessed massive growth by 70% between the years of 2000-2009. Let alone the fact that people in the Netherlands own around 23 million bikes out of 17 million in population.
However, before you join the bikers club, it would be better to be aware of bicycle roads. Here are some useful tips to make bicycle roads safe for you before your kick-start:
Flow in the road with your bike in the same direction of traffic – the only bikes allowed to drive on sidewalks are bicycle for kids.

Obey the traffic signs as if you are driving a car.

Follow the bicycle paths or lanes if available.

Always keep in mind that biking on highways, inter-cities routes, or thruways is dangerous thus considered illegal!
Road bike safety
Although safety rules of biking differ from country to country and city to city, yet there are general types of equipment and bicycles accessories necessary for safe biking:
Helmet; nothing is more essential for your safety here than a helmet, as it protects your head from dangerous damages when falling off the road. This essential when it comes to bicycle for kids even if it's taking place on sidewalks.

Bell or horn.

Front and backlights for visibility when it gets dark.

Effective brakes.

Reflectors at the back and the front.
Check: Parts and Accessories for bikes.
Bicycles accessories
Looking forward to pimp your bike? Ever thought about making your cycling tours cool and special?
There are lots of cool things to offer your beloved bike! There you go:
World's first smart bike helmet: This smart helmet reflects the brake lights and turn signal lights all from your head! It also comes with LED lights of different colors.

Laser enhanced bicycle light: This awesome feature enables your bike to project laser light onto the road ahead, enhancing your safety level at night.

Smart Halo: This smart gadget acts as your personal assistant when riding your bike; it helps in guiding you on the road, tracks your fitness, notifies you about your parking location, but also acts as an anti-theft alarm!

Elegant Bike multi-tool: Equipped with keys, wrenches, and a knife that shall satisfy all your manual needs during the cycling tour.

Podium Big Chill Insulated Water Bottle: Highly recommended accessory for your bike, this podium big bottle keeps water cold for a long time; but also keeps your hot beverages warm during cold winter days.

High Tech cycling gloves: These innovative cool gloves are supported with LED lights, sensors, and microprocessors. This amazing tool is regarded as the greatest gift ever dedicated to bikers, maximizing the level of safety by far.

Revolutionary cycling jacket: The commuter jacket is incorporated with high intensity LED lights, which makes you visible on the road from far distances no matter how dark it is! It is also water-proof and resistant to rainy weather.
Thank you for your feedback and suggestions
Send us your feedback
Don't miss out on these deals