Jeddah

|

Obhur Al Shamaliyah

|

12-01-2020
Jeddah

|

Ash Sharafiyah

|

12-01-2020
Dammam

|

Iskan Dammam

|

12-01-2020
Al Riyadh

|

Ar Rafiah

|

12-01-2020
Jeddah

|

Obhur Al Janoubiyah

|

12-01-2020
Jeddah

|

Al Jawharah

|

12-01-2020
Mecca

|

Waly Al Ahd

|

11-01-2020
Al Riyadh

|

Al Jazirah

|

11-01-2020
Jeddah

|

An Nakhil

|

11-01-2020
Mecca

|

Al Aziziyah

|

11-01-2020
Jeddah

|

Al Hamra

|

11-01-2020
Dammam

|

Iskan Dammam

|

10-01-2020
Jeddah

|

Al Naeem

|

10-01-2020
Al Jubail

|

Al Faruq

|

09-01-2020
Jeddah

|

Obhur Al Janoubiyah

|

09-01-2020
Al Riyadh

|

Al Bariah

|

08-01-2020
Jeddah

|

Al Nazlah Al Sharqiyah

|

08-01-2020
Jeddah

|

Al Bawadi

|

08-01-2020
Jeddah

|

Al Naeem

|

08-01-2020
Taif

|

Al Mathnah

|

08-01-2020
Your search in "Sports - Leisure" does not match any results. Please make sure that the words are spelled correctly or add your query as a demand
Submit your demand now

Your search has been saved
You will receive email notifications when ads match this search
To manage your favorite searches and emails alerts:
1- Sign in
2- Click on Favorites on the top right of OpensSooq
3- Select Favorite Searches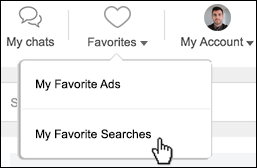 Your search has been saved to favorites
The Guide To Buying Sports Equipment
Buying sports goods is similar to sport itself, the more effort and preparation you put in, the better the results.This section of OpenSooq will clarify the factors to consider when browsing through the posts, including safety, quality, your own sporting ability and your personal goals. Here are some advices when it comes to finding a device:
Understand which equipment suits your needs: cardio, muscle building, stamina, leisure, outdoor pursuits, etc.

Go to see the equipment, test it out and listen to noises.

For cross trainers, bikes, rowers or treadmills, make sure it sound right.

Always test the machine out.

Regular gym goers should look for commercial standard when buying, to maintain the standard they are used to at the gym.

Always check gym equipment such as bikes, treadmills, rowing machines, for user weight, some equipment has a maximum load.
The weight of a machine or equipment is also a sign of quality, the heavier the better.

Treadmill belt lengths should be at least 121 centimeter and of at least 1.5 horse power.

When it comes to weights, make sure there is no rust on them. Good weights should last forever.

The bar is the most important piece in a weight, make sure there is no bend in it.
If you are considering buying a Snooker or Billiards table, make sure you are buying a table that fits the dimensions of the space available. Table cushions, cloth, slate and pockets are expensive, so before buying, test out the table extensively. Look for bumps, dead cushions, worn cloth, etc.
Thank you for your feedback and suggestions
Send us your feedback
Don't miss out on these deals