Al Quway'iyah

|

17-12-2018

Your search has been saved
You will receive email notifications when ads match this search
To manage your favorite searches and emails alerts:
1- Sign in
2- Click on Favorites on the top right of OpensSooq
3- Select Favorite Searches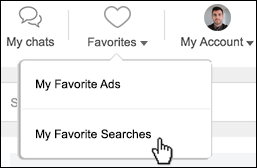 Your search has been saved to favorites
Cars Mercury
This company was created by the parent company Ford Motor Company in order to bridge the price gap between the parent brand and it's division Lincoln in the late 1930s. There are several car models such as: Mercury Mountaineer, Mercury Park Lane, Mercury Meteor, Mercury Monterey, Mercury Capri, Mercury Colony Park, Mercury Montclair, Mercury Comet, Mercury Commuter, Mercury Eight, Mercury Montego, Mercury My, Mercury Meta One and much more.
These models range from the earliest launches to their most recent launches before they got discontinued by their parent brand in 2010. The earlier models carried space related names that went along with the company's name Mercury, the planet. These classic models are great collectibles; increasing the value of your car collection especially because the company is discontinued. The newer models are similar in terms of options with the average cars.
Mercury on OpenSooq:
If you are looking into buying a Mercury car, don't hesitate due to the fact of discontinuation as there will be spare parts, unlike what many people think. You can check the quality of the car by taking it with the owner to a local mechanic. As to price, you bet you are going to get a terrific deal. Find the Mercury that is in your are, with the price and model that you prefer by using the filter options on our website.
If you have a Mercury car that you want to sell, sign up and start adding information the buyer is looking for. Display pictures of the car in your advertisement, add useful details such as the model, mileage and the most important element, the price. You have a higher chance of selling your car on the website rather than using conventional methods, because OpenSooq exposes your advertisement to its users.
Thank you for your feedback and suggestions
Send us your feedback

Fill your details now in order to contact you

Your request has been submitted successfully. Our team will contact you soon in order to proceed with the next steps.