Dammam

|

Az Zuhur

|

02-02-2020
Jazan

|

Az Zuhur

|

27-01-2020
Jazan

|

Az Zuhur

|

07-02-2020
Jazan

|

Az Zuhur

|

19-03-2020
Jazan

|

Az Zuhur

|

13-02-2020
Ahad Rafidah

|

Az Zuhur

|

28-02-2020
Jazan

|

Az Zuhur

|

14-02-2020
Ahad Rafidah

|

Az Zuhur

|

19-02-2020
Dammam

|

Iskan Dammam

|

14-03-2020
Dammam

|

Iskan Dammam

|

02-01-2020
Dammam

|

Iskan Dammam

|

09-02-2020
Dammam

|

Iskan Dammam

|

26-03-2020
Dammam

|

As Safa

|

20-01-2020
Dammam

|

King Fahd Suburb

|

24-01-2020
Dammam

|

Taybah

|

16-01-2020
Dammam

|

Ash Shati Al Gharbi

|

17-01-2020
Dammam

|

Taybah

|

16-01-2020
Dammam

|

Ash Shati Al Gharbi

|

17-01-2020
Dammam

|

Ash Shulah

|

22-01-2020
Dammam

|

Al Fursan

|

28-01-2020
Dammam

|

Ash Shulah

|

21-01-2020
Dammam

|

Ash Shulah

|

26-01-2020
Dammam

|

Al Faisaliah

|

26-01-2020
Dammam

|

Ash Shulah

|

26-01-2020
Dammam

|

Al Qadisiyah

|

03-02-2020

Your search has been saved
You will receive email notifications when ads match this search
To manage your favorite searches and emails alerts:
1- Sign in
2- Click on Favorites on the top right of OpensSooq
3- Select Favorite Searches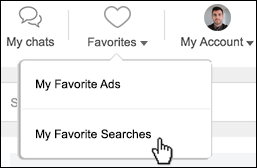 Your search has been saved to favorites
Whole building for sale section, the best advertising way
The real estate industry is one of the most enduring and consistent sectors of modern business. Largely, this is a result of the fact that people will always need places to use for different reasons. Despite its consistency, however, the world of real estate is not immune to change over time. Selling a whole building on OpenSooq is now one of the most effective tools real estate agents and brokers have for marketing their businesses.
Selling a whole building online is one of the best ways to get a higher price, as it allows you to broadcast your listing to a larger group of prospective buyers. Since buildings that sit on the market for long periods of time become less likely to attract new offers, the best opportunity to get a good price relative to market value occurs in the first two to three weeks on the market. The larger the group of buyers you can reach during this critical time period is, the better your chances of getting a solid offer are.
Details to mention in your post on whole building for sale section
To maximize your chances for getting an offer, make sure to include the following in your post:
Gross building area

Floors count

Land area

Price

Location

Services availability

Realistic professional pictures from different angles.
By following these instructions, your post will have a better chance to get more interested buyers giving offers which leads to sales.
Thank you for your feedback and suggestions
Send us your feedback
Don't miss out on these deals