Dawadmi

|

King Fahd

|

03-01-2020
Al Muzahmiyya

|

Al 'Olayya

|

01-12-2019
Al Riyadh

|

Qurtubah

|

01-12-2019
Al Riyadh

|

Ghirnatah

|

01-12-2019
Al Riyadh

|

Al Malaz

|

01-12-2019
Jeddah

|

Ash Sharafiyah

|

01-12-2019
Khamis Mushait

|

Ar Rabie

|

01-12-2019
Al Riyadh

|

Ar Rabwah

|

01-12-2019
Al Riyadh

|

Al Aziziyah

|

01-12-2019
Jeddah

|

Al Sanabel

|

01-12-2019
Al Riyadh

|

Ghirnatah

|

01-12-2019
Al Riyadh

|

Al Izdihar

|

01-12-2019
Jeddah

|

As Salamah

|

01-12-2019
Al Riyadh

|

Ishbiliyah

|

02-12-2019
Buraidah

|

Ibn subayh

|

01-12-2019
Al Madinah

|

Al Matar

|

01-12-2019
Mecca

|

King Fahd

|

01-12-2019
Al Riyadh

|

Al Yarmuk

|

01-12-2019
Al Madinah

|

Al Masani

|

02-12-2019
Al Jubail

|

Al jubail al balad

|

01-12-2019
Dammam

|

Al Fursan

|

01-12-2019
Dammam

|

Al Jawharah

|

19-02-2020
Al Riyadh

|

As Sulimaniyah

|

01-12-2019
Al Riyadh

|

Ar Rimal

|

01-12-2019
Al Riyadh

|

Al Batha

|

01-12-2019
Al Kharj

|

Al Andalus

|

01-12-2019
Al Riyadh

|

Al Badi'ah

|

02-12-2019

Your search has been saved
You will receive email notifications when ads match this search
To manage your favorite searches and emails alerts:
1- Sign in
2- Click on Favorites on the top right of OpensSooq
3- Select Favorite Searches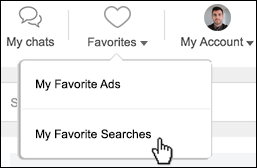 Your search has been saved to favorites
Washing machines - dryers section
Are you looking for a washing machine or dryer of a specific type and specifications and you want to find it in the shortest possible time and the least possible effort?
Here in is this section washing machines - dryers, which is an electronic market in different cities and provinces in The Sultanate of Oman.
A Washing machine has become essential in day to day life. Many electronic companies have found their way to manufacture washing machines that suit the daily needs of the people. The mechanical washing machine was introduced during the year 1800 even though these machines were powered by hand. The initial models of washing machine washed clothes by rubbing, while the later models cleaned by moving them through the water.
The automatic electronic washing machine was introduced during the year 1907 and the fully automatic machine during the year 1953. In the current era, many types of washing machines are available like top load and front load with various features available for different brands.
Brand of Washing machines - dryers in this section
The following are the top washing machine brands you will find on OpenSooq:
Whirlpool

GE (US)

LG (Korea)

Electrolux (Sweden)

Samsung (Korea)

Haier (China)

SIEMENS (GERMANY)

Panasonic (Japan)

Bosch (Germany)
You can add a post to sell your item, or requesting an item to buy. Make sure to provide all the details of the product such as brand, type (washing machine/ dryer), model, condition and best features to get fast results.
Thank you for your feedback and suggestions
Send us your feedback
Don't miss out on these deals