Dawadmi

|

ِAlkhaldiah

|

25-01-2020
Al Riyadh

|

Al Uraija Al Gharbiyah

|

25-11-2019
Jeddah

|

Al Hamadaniyah

|

26-11-2019
Al Khobar

|

Al Aqrabiyah

|

25-11-2019
Al Madinah

|

Sayed As Shuhada

|

26-11-2019
Jeddah

|

Al Thaghr

|

25-11-2019
Jeddah

|

As Safa

|

25-11-2019
Jeddah

|

Ar Rawdah

|

25-11-2019

Your search has been saved
You will receive email notifications when ads match this search
To manage your favorite searches and emails alerts:
1- Sign in
2- Click on Favorites on the top right of OpensSooq
3- Select Favorite Searches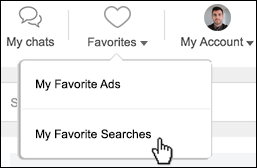 Your search has been saved to favorites
Tools every kitchen should have
Every kitchen is unique with its own tools and equipment. However, there are some basic tools that are must-have and should be found in any kitchen. Some of these tools include: spoons, knives, forks, cutting boards, cups, plates, can openers, pots, colanders, vegetable peelers, whisks, graters, skillets, pans, grilling pans, boiler pans, spatulas, oven mitts, food storage containers, etc.
Every kitchen tool comes in different brands, shapes, sizes and materials. So be careful when you make your picks; so that they will not only match your taste, but also be of good quality, helpful and easy to handle.
To make your time in the kitchen enjoyable, especially if you are someone who spend most of their time in the kitchen; you should get a nice set of tools and equipment that will cover all your needs and give you a fun experience. You might need some other tools beside the basics like: high-end baking equipment, measuring cups, thermometer, mixers, blenders, slow cookers, food processors, and many others.
Cool kitchen gadgets to spice up your kitchen
Whether you are a stay at home mom, a professional chef or an amateur experimenting in the kitchen, here are some of the coolest tools to add to your kitchen.
The pizza slicer is a cool kitchen gadget that made it easier to cut pizzas rather than using a knife. The leaf roller also has become popular amongst stay at home moms, they can simply use it stuff grape leaves and roll them using this cool tool. Some other neat tools include: onion chopper, apple slicer, bag re-sealer, automatic jar opener, magnetic knife holder, ice cream scoop maker, lemon squeezer, etc.
What are the best materials for kitchen tools?
As we all know there are different materials from which kitchenware is made. When it comes to cooking, stirring and baking we often use a lot of tools and equipment. For instance, some might use wooden spoons for stirring others might prefer stainless steel. So, which material should you choose and for which purpose?
Stainless steel is the most popular material for kitchenware. It also might be the most expensive one. It is shiny and less likely to wear out comparing with other materials. If you want to preserve stainless steel for longer; choose the stainless steel pots that come with copper or aluminum bottoms; so that it will not get dark spots from the heat. Glass on the other hand, is good for baking but not ideal for surface cooking. Aluminum is a very good material for all purposes. You can use aluminum pots for baking or surface cooking. The good thing about
Aluminum is that it is light in weight but it is probably less attractive and might wear out really quickly. Other materials used include; wood, plastic and rubber, cast iron, ceramic and Teflon.
Thank you for your feedback and suggestions
Send us your feedback
Don't miss out on these deals