Your search has been saved
You will receive email notifications when ads match this search
To manage your favorite searches and emails alerts:
1- Sign in
2- Click on Favorites on the top right of OpensSooq
3- Select Favorite Searches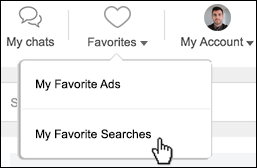 Your search has been saved to favorites
Picking accessories for your pet
It isn't always easy to offer toys and accessories that your pet enjoys. Toys you think are great may not be liked by your pet. Too often, pet owners choose a product based on their own likes and dislikes, as opposed to what their pet prefers or needs. Simply observe your pet's interactions with toys and accessories and choose based on the following guidelines:
Observe your pet's personality
Each pet is individual and unique. Some enjoy climbing, others like to nap, still others love to run. At least one toy or accessory suited to your pet's personality should be available at all times.
Moderate toy amounts
Don't overfill your small pet's cage or habitat. Though the initial presence of objects to explore may excite some pets, the sensory overload it creates can be unhealthy. It is much better to choose and strategically place a few toys at a time.
Rotate toy selections
Rotate individual chew, shred, hide, and climb toys amongst each other a few times a month. This helps keep each toy familiar to your pet without allowing the pet to completely lose interest or wear them out.
Useful accessories for dogs
A dog leash for example is one of the most important accessories that you must have. A leash is simply a lead that you can use while walking your dog. Also you can use a dog collar, which is the accessory that is put around a dog's neck and it has a couple of uses. A collar can be used for control when taking your dog on walks. You can also use a collar for identification. Some dogs wear collars to attach name tags be differentiated among similar dogs. All and more is available on this section.
Thank you for your feedback and suggestions
Send us your feedback
Don't miss out on these deals