Al Riyadh

|

Ar Rimal

|

2 hours ago
Al Riyadh

|

Manfuhah

|

3 hours ago
Al Riyadh

|

Dhahrat Laban

|

5 hours ago
Al Riyadh

|

Manfuhah

|

8 hours ago
Taif

|

Ashuhada Ashamaliyyah

|

8 hours ago
Mecca

|

Al Buhayrat

|

10 hours ago
Jeddah

|

Al Adl

|

10 hours ago
Al Madinah

|

Urwah

|

12 hours ago
Dammam

|

Ar Rabi

|

14 hours ago
Al Riyadh

|

Al Yarmuk

|

14 hours ago
Al Riyadh

|

Uhud

|

15 hours ago
Jeddah

|

Bani Malik

|

15 hours ago
Al Riyadh

|

Laban

|

18 hours ago
Al Riyadh

|

Al Badi'ah

|

Yesterday
Al Riyadh

|

Al Batha

|

Yesterday
Jeddah

|

As Salhiyah

|

Yesterday
Al Riyadh

|

Al Khuzama

|

Yesterday
Al Riyadh

|

Al Fakhiriyah

|

Yesterday
Al Riyadh

|

Al Murabba

|

Yesterday
Mecca

|

Al Kakiyyah

|

26-02-2020
Al Riyadh

|

Al Masif

|

26-02-2020
Buraidah

|

Sultanah

|

25-02-2020

Your search has been saved
You will receive email notifications when ads match this search
To manage your favorite searches and emails alerts:
1- Sign in
2- Click on Favorites on the top right of OpensSooq
3- Select Favorite Searches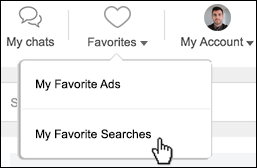 Your search has been saved to favorites
The Differences Between Air Conditioners and Fans
Air conditioners and fans both provide cooling, with the addition of heating exceptionally for the air conditioners. Fans came out first in India about 500 BCE, while air conditioners were invented and used in USA 1902.
How Do Air Conditioners and Fans Work?
Air conditioners use a fan to distribute the conditioned air to an occupied space to improve thermal comfort and indoor air quality. The size of the AC unit determines whether it can cool a small room or an entire skyscraper, some of these machines can control humidity as well. What air conditioners technically do is that they put the air through one of three cycles, refrigeration, evaporation or free cooling. A complete system of air conditioning, heating, and ventilation is called HVAC.
On the other hand, fans rotate an assembly of vanes or blades to produce currents of air with high volume and low pressure, together with the hub this set is called an impeller or a runner. Most fans are powered by electric motors, while some use other sources of power like hydraulic motors, internal combustion engines, and solar power. Fans can either be produced as electric tables or floor fans. Between air conditioners and fans, air conditioners are more effective and can make a room much cooler than fans, as fans need to have some specific surrounding environments in order to work properly.
Check out our Electronics and Appliances category on OpenSooq to find air conditioners and fans for your home or office today.
Thank you for your feedback and suggestions
Send us your feedback
Don't miss out on these deals