Jeddah

|

Al Baghdadiyah Al Sharqiyah
Jeddah

|

Ar Rahmaniyah

|

Now
Al Riyadh

|

As Sulimaniyah

|

1 hour ago
Jeddah

|

Al Bawadi

|

2 hours ago
Al Riyadh

|

As Safarat

|

5 hours ago
Al Riyadh

|

Al Hamra

|

8 hours ago
Al Riyadh

|

Uhud

|

8 hours ago
Al Riyadh

|

Namar

|

15 hours ago
Mecca

|

Batha Quraysh

|

15 hours ago
Al Riyadh

|

Al Masif

|

16 hours ago
Al Riyadh

|

Ad Dar Al Baida

|

16 hours ago
Jeddah

|

Bahrah

|

18 hours ago
Al Riyadh

|

Mansoura

|

19 hours ago
Al Riyadh

|

Ash Shimaisi

|

21 hours ago
Al Riyadh

|

Al Batha

|

21 hours ago
Jeddah

|

Al Baghdadiyah Al Sharqiyah

|

22 hours ago
Dammam

|

Iskan Dammam

|

23 hours ago
Mecca

|

Al Maabdah

|

23 hours ago
Jeddah

|

Ar Rihab

|

23 hours ago
Al Riyadh

|

Al Uraija

|

Yesterday
Jeddah

|

Al Naseem

|

Yesterday

Your search has been saved
You will receive email notifications when ads match this search
To manage your favorite searches and emails alerts:
1- Sign in
2- Click on Favorites on the top right of OpensSooq
3- Select Favorite Searches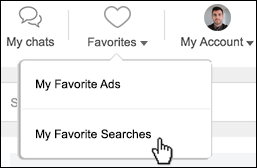 Your search has been saved to favorites
In this section of OpenSooq, you can buy or sell, new or used, international brand name home lighting all in Saudi Arabia . Each advertisement includes an image with details regarding the product as well as the direct contact of the advertiser.
Thank you for your feedback and suggestions
Send us your feedback
Don't miss out on these deals

Fill your details now in order to contact you

Your request has been submitted successfully. Our team will contact you soon in order to proceed with the next steps.