Al Riyadh

|

Uhud

|

03-12-2019
Al Riyadh

|

Uhud

|

14-01-2020
Jeddah

|

Obhur Al Janoubiyah

|

17-01-2020
Al Riyadh

|

Uhud

|

Yesterday
Al Riyadh

|

Ad Dar Al Baida

|

15-12-2019
Al Riyadh

|

Uhud

|

22-12-2019
Jazan

|

Al Arac

|

17-12-2019
Al Riyadh

|

Mansoura

|

28-01-2020
Al Riyadh

|

Jenadriyah

|

18-01-2020
Jeddah

|

Obhur Al Janoubiyah

|

19-01-2020
Jeddah

|

Al Nazlah Al Sharqiyah

|

19-01-2020
Al Riyadh

|

Uhud

|

27-01-2020
Al Riyadh

|

Uhud

|

14-02-2020
Jeddah

|

Obhur Al Janoubiyah

|

5 hours ago
Al Riyadh

|

Uhud

|

29-11-2019
Jeddah

|

Obhur Al Janoubiyah

|

04-01-2020
Al Riyadh

|

Uhud

|

04-02-2020
Tabuk

|

Al Masif

|

04-02-2020
Mecca

|

Ar Rusayfah

|

05-01-2020
Al Riyadh

|

Al Yasmin

|

05-01-2020
Jeddah

|

Obhur Al Janoubiyah

|

18-01-2020
Jeddah

|

Marwah

|

11-02-2020
Najran

|

aba lasaud

|

10-02-2020
Al Madinah

|

Abu Burayqa

|

28-01-2020
Jeddah

|

Obhur Al Janoubiyah

|

30-01-2020
Al Riyadh

|

Uhud

|

12-02-2020
Rabigh

|

As Suq

|

18-12-2019
Al Riyadh

|

As Sinaiyah

|

29-01-2020

Your search has been saved
You will receive email notifications when ads match this search
To manage your favorite searches and emails alerts:
1- Sign in
2- Click on Favorites on the top right of OpensSooq
3- Select Favorite Searches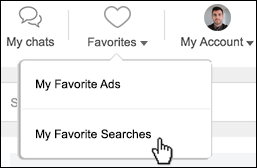 Your search has been saved to favorites
Buying Office Furniture Guide
Being tasked with buying office furniture for your company is a major responsibility. Purchasing new office furniture and equipment can be a major decision not only because contributes to and supports the well-being and comfort of your staff, but it also impacts office productivity. Here are a few simple tips to make sure you make the right choices for your organization or office :
Consider Your Budget: Price isn't everything, but it is often the main thing. Every purchase is an investment and your investments need to be wisely spent. Before buying any furniture, you do need to consider the cost.

Flexibility and Functionality: Office furniture with multiple functionalities is usually a better choice. When you balance functionality with a reasonable price you obviously are getting more for your money. For example, do the desks have storage for files? Are the drawers easy to access and provide enough storage capacity? Can you stretch your legs and move them freely under the desks, or tables? Are they comfortable enough for your employees?

Consider Your Office Space: It is common sense to buy furniture that will fit in your office space. However, simply considering overall dimensions is not enough. Installing large pieces of furniture will do more than simply take up a huge chunk of your office. With a cramped space, employees won't be able to move around freely or easily.
Take measurements of your room before you come into the showroom. It will save you a step and help you know what will work best in your space.
Buying office furniture can be an arduous process, especially if you have to take into account a large number of opinions and special requests. But it's best to focus on much more important are things like comfort and long-term value.
Thank you for your feedback and suggestions
Send us your feedback
Don't miss out on these deals