Al Jubail

|

Mecca

|

22-02-2020
Mecca

|

Al Jamiah

|

10-01-2020
Mecca

|

Al Jamiah

|

04-01-2020
Mecca

|

Al Jamiah

|

12-02-2020
Mecca

|

Al Jamiah

|

27-03-2020
Mecca

|

Al Jamiah

|

26-03-2020
Mecca

|

Al Jamiah

|

13-02-2020
Jeddah

|

Al Jamiah

|

20-01-2020
Jeddah

|

Al Jamiah

|

30-01-2020
Jeddah

|

Al Jamiah

|

15-01-2020
Jeddah

|

Al Jamiah

|

22-01-2020
Jeddah

|

Al Jamiah

|

25-01-2020
Jeddah

|

Al Jamiah

|

27-01-2020
Jeddah

|

Al Jamiah

|

01-02-2020
Jeddah

|

Al Jamiah

|

06-01-2020
Jeddah

|

Al Jamiah

|

12-01-2020
Jeddah

|

Al Jamiah

|

05-01-2020
Jeddah

|

Al Jamiah

|

05-01-2020
Jeddah

|

Al Jamiah

|

06-01-2020
Jeddah

|

Al Jamiah

|

13-02-2020
Jeddah

|

Al Jamiah

|

09-01-2020
Jeddah

|

Al Jamiah

|

09-01-2020
Jeddah

|

Al Jamiah

|

07-01-2020
Jeddah

|

Al Jamiah

|

08-01-2020
Jeddah

|

Al Jamiah

|

04-01-2020
Jeddah

|

Al Jamiah

|

04-01-2020

Your search has been saved
You will receive email notifications when ads match this search
To manage your favorite searches and emails alerts:
1- Sign in
2- Click on Favorites on the top right of OpensSooq
3- Select Favorite Searches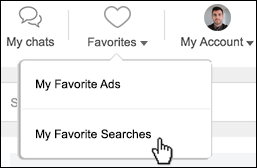 Your search has been saved to favorites
The most popular wearable technology gadgets
Wearable technology has become very popular amongst global users, especially with the technological revolution that has been going on in the recent years. Every single day, we hear about new wearable tech gadgets released in the market.
Smart watches are one of the most popular wearable technologies out there. It is a smart mobile device that you can wear on your wrist. A smart watch comes with a touch screen and it has multiple designs available in the market depending on what functions it provides. Another famous wearable technology is the fitness tracker. You can wear a fitness tracker on your wrist or arm. It is meant to track your fitness levels and/or exercises. There are many designs of fitness trackers, they range from cheap and simple to complex and expensive. Another beneficial wearable technological gadget is the baby monitor. It is a small device that can be attached to your baby's clothing to track breathing, movement or general activity. Other wearable technologies include: drowning detection system, Bluetooth sunglasses headset, game bands, meditation smart rings, emergency response devices, lift posture coach and many others.
Benefits of wearable technology
Wearable technologies are being developed and released into the market on daily basis around the globe. The overall purpose of wearable technologies is to make it easier and more convenient for the user to have access to electronics and smart devices without the use of hands.
There are obviously many benefits that come with wearable technology like the immediate response of the device without any delay. For instance, if you need immediate results or you need to keep track of a certain action; wearable technology will help you do so. Another advantage of wearable technology is that it is proven that it can increase your productivity as it keeps you updated with the results and the level of your performance. Wearable technology is also trendy and fashionable, which is an important aspect for many users.
On the other hand, it is worth mentioning that wearable technology can be pricey in some cases. They can also be distracting for some users and the batteries won't last very long.
Wearable technology best sellers
The global wearable techs market keeps growing. Smart watches as well as fitness trackers are the most popular and best selling wearable technologies globally. The number one manufacturer that is dominating the market currently is Apple with their wristwatches. Fibit comes second with its Fibit Alta Fitness Tracker and Fibit Blaze Smart Fitness Watch. There are other successful manufacturers such as Xiaomi producing smart footwear and kids' smart watches, Garmin and Huawei.
Thank you for your feedback and suggestions
Send us your feedback
Don't miss out on these deals