Najran

|

Al Khalidiyyah

|

02-12-2019
Najran

|

Al Fahd

|

06-12-2019
Najran

|

Al Fahd

|

05-12-2019
Najran

|

Al Mukhayyam

|

28-12-2019
Najran

|

Northern Al Fahd

|

10-12-2019
Najran

|

Al Mufraq

|

08-12-2019
Najran

|

As Sahban

|

07-01-2020
Najran

|

Najran Provinceal Airport

|

08-01-2020
Najran

|

Najran Provinceal Airport

|

22-01-2020
Al Riyadh

|

Mansoura

|

21-11-2019
Al Riyadh

|

Al Yasmin

|

05-11-2019
Mecca

|

At Tandabawi

|

05-11-2019
Al Riyadh

|

Thulaim

|

05-11-2019
Al Riyadh

|

An Nasim Al Gharbi

|

05-11-2019
Khamis Mushait

|

An Nuzhah

|

05-11-2019
Jeddah

|

Al Muntazahat

|

05-11-2019
Al Riyadh

|

Uhud

|

05-11-2019
Al Riyadh

|

Ishbiliyah

|

20-11-2019
Al Riyadh

|

Al Olaya

|

05-11-2019
Al Majaridah

|

Al Andalus

|

12-11-2019

Your search has been saved
You will receive email notifications when ads match this search
To manage your favorite searches and emails alerts:
1- Sign in
2- Click on Favorites on the top right of OpensSooq
3- Select Favorite Searches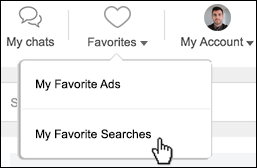 Your search has been saved to favorites
Why would you need a home phone?
When it comes to phones, it might seem to you that a traditional home phone is pointless and a thing from the past. The truth is, they are still in the market today with an ever growing industry. There are plenty of reasons behind the usage of home phones today.
A lot of internet service providers give special offers with landlines that come as part of the contract. Those might save some money in your pocket and get you cheaper deals. Landlines also have cheaper fee than mobile phones when making calls. Another advantage of home phones is that they are more reliable than mobiles. Mobile batteries tend to finish quickly and they require a signal to work, so if you find yourself in an emergency situation, you can rely more on landlines. Do not also forget that mobile phones are addictive and have other entrainment mediums that you keep checking all the time, which could cause mental health issues, while landlines get you connected with the world without any stress or distractions.
Service features of home wireless phones
Every wireless landline comes with some service features that allow users some functionality regarding phone calls and contact lists. Amongst the most common features are call waiting, call forwarding, call blocking, and voicemail. Other more advanced features might include automatic phonebook sharing, touch screens, and even baby monitors. There are also some phones that you can connect with your mobile or smart devices.
The best cordless home phones in the market
There are some things to look out for when buying a cordless home phone. Of course you should decide on your budget first, do a thorough research and study the market. All cordless phones come with different features such as: ability to sync your contacts directly from your Smartphone, Bluetooth, taking mobile calls through cordless handset and some phones even let you use apps and take calls through your mobile.
When it comes to buying cordless phones it could get confusing with all the options available out there. In order to help you narrow down your options here is a selection of the top selling brands of cordless phones: Panasonic, IDECT, VTech, Gigaset and BT.
Thank you for your feedback and suggestions
Send us your feedback
Don't miss out on these deals

Fill your details now in order to contact you

Your request has been submitted successfully. Our team will contact you soon in order to proceed with the next steps.