Najran

|

Al Faisaliah

|

30-11-2019
Najran

|

aba lasaud

|

01-01-2020
Najran

|

Al Fahd

|

Yesterday
Jeddah

|

Al Hindawiyyah

|

22-11-2019
Mecca

|

Rei'a Thakhir

|

22-11-2019
Al Riyadh

|

Al Uraija Al Gharbiyah

|

25-11-2019

Your search has been saved
You will receive email notifications when ads match this search
To manage your favorite searches and emails alerts:
1- Sign in
2- Click on Favorites on the top right of OpensSooq
3- Select Favorite Searches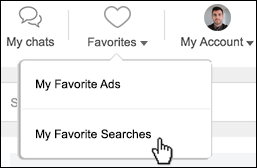 Your search has been saved to favorites
Tips on how to decorate your home
Our homes are mirrors of ourselves. The place where you live says a lot about you and your personality. When you come home from a long tiring day, your home should be your sanctuary, where you relax and free your mind from all the stress you experienced throughout your day. Even on weekends when you probably would have friends or family over, your place should feel warm and welcoming. Home décor plays an essential role in defining the place where you live and how would you feel in it.
There are a lot of questions that you should ask yourself before starting to decorate your home. Do you have preferred styles or colors? Are you going to use carpets for the floors? What paint colors are your walls? Are you going to buy new pieces of furniture? How much will it all cost and does it fit within your budget? Do not forget about other accessories and hanging pieces.
When it comes to redesigning and decorating, it could get overwhelming especially with the huge selection of options and styles available in the market. So, the following are some tips that can help you create the interior design of your dreams.
The first thing you should do when decorating your home is to figure out your style. Some people prefer simpler styles with less complexity, others prefer modern styles. You might like wooden furniture and accessories or maybe metal ones. Once you have figured out your style, you can go ahead and begin decorating rooms one by one starting with the largest. Use your spaces wisely and carefully choose your paint and curtain colors. Light colors for instance, make the place look more spacious. If you want to experiment with colors you can use colorful paint in hallways rather than in bigger rooms. On top of tables, you can display your collectibles or use nice decorative pieces. As for the walls, try not to clutter small pieces. You can rather place a nice big piece in the middle of the wall like a wall clock, a painting or a decorative hanging carpet. It is also very important to pay attention to little details, as sometimes the smallest things make the biggest effect. Finally, do not be afraid to mix and match styles and to go bold with colors as long as it matches your taste.
How to make small rooms look bigger?
A lot of people live in smaller houses with small rooms. Not everyone can afford large spacious homes and some might even prefer small practical living. When it comes to smaller rooms there are many decorative and interior design ideas that can trick your eye into thinking the room is actually bigger than it really is.
Using light bright colors is a main factor to make spaces look wider, so be clever and choose bright colors for wall paint and flooring. Another successful idea is to make use of multifunctional furniture with hidden storage. Such as, tables with hidden moving drawers or wall closets. Another thing when it comes to small rooms is that you shouldn't clutter furniture. Instead, use limited number of furniture pieces and spread them out wisely across the room. Lighting is also an important factor to make spaces look more spacious. Finally, make good use of mirrors. Mirrors can do wonders when it comes to smaller spaces. By placing a mirror inside the room in the right place; it will trick your mind into thinking the room is actually a lot bigger than reality.
Thank you for your feedback and suggestions
Send us your feedback
Don't miss out on these deals