Al Riyadh

|

Al Uraija

|

01-12-2019
Al Riyadh

|

Uhud

|

01-12-2019
Al Madinah

|

As Sih

|

01-12-2019
Al Riyadh

|

Uhud

|

01-12-2019
Abha

|

Abha Al Jadidah

|

01-12-2019
Khamis Mushait

|

Al Bawadi

|

11-12-2019
Al Majaridah

|

Ar Rawdah

|

02-12-2019
Al Riyadh

|

As Sulimaniyah

|

02-12-2019
Al Riyadh

|

Uhud

|

02-12-2019
Sakakah

|

Al Muhammadiyah N

|

02-12-2019
Al Riyadh

|

Uhud

|

02-12-2019
Buraidah

|

An Naziyah

|

03-12-2019
Jeddah

|

Al Andalus

|

02-12-2019
Al Riyadh

|

Al Izdihar

|

03-12-2019
Jeddah

|

Obhur Al Janoubiyah

|

03-12-2019
Mecca

|

Ar Rusayfah

|

02-12-2019
Mecca

|

At Taniem

|

04-12-2019
Jeddah

|

Ar Rawabi

|

15-12-2019
Al Riyadh

|

Al Mursalat

|

15-12-2019
Jeddah

|

Obhur Al Janoubiyah

|

15-12-2019
Al Riyadh

|

Uhud

|

17-12-2019
Al Riyadh

|

As Sulay

|

17-12-2019
Jeddah

|

Al Barakah

|

16-12-2019
Khamis Mushait

|

Al Bawadi

|

16-12-2019
Jeddah

|

Al Baghdadiyah Al Gharbiyah

|

16-12-2019

Your search has been saved
You will receive email notifications when ads match this search
To manage your favorite searches and emails alerts:
1- Sign in
2- Click on Favorites on the top right of OpensSooq
3- Select Favorite Searches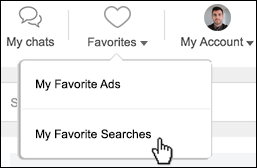 Your search has been saved to favorites
Professional Equipment on OpenSooq
While the right equipment can help your company weather economic downturns, a bad purchase can hurt your ability to compete. That's why it's crucial to analyze the pros and cons of every purchase, including the potential return on investment. In some cases, buying new equipment may not be the best option; it may be wiser to lease or rent, or to avoid acquiring machinery entirely. All of these options are available on this section of OpenSooq.
The right equipment can improve your processes, productivity, capacity to innovate and bottom line. But to get those results from a major capital investment, you need an investment plan that addresses both your short- and long-term needs. Not only will you save time and resources, but you'll also avoid costly quick fixes.
Know your financing options


Every method of financing has advantages and disadvantages, so carefully evaluate each option.
Purchasing enables you to own the equipment as soon as the transaction is completed. Your company will cover the cost over the lifespan of the equipment. It may be possible to get financing for more than the purchase price. Instalment payment plans for example, offers up to 100% financing for the cost of the purchase and the possibility of additional financing to cover the cost of installation, training and transportation.

Renting option may be appropriate for equipment that quickly becomes obsolete or is needed for a specific project. Rented equipment is not considered a fixed asset, so you can quickly exchange or return it with minimal cost.
These factors to be considered vary from one company to the other, depending on your company's credit record or line of business.
Thank you for your feedback and suggestions
Send us your feedback
Don't miss out on these deals