Buraidah

|

Al Iskan

|

29-11-2019
Jeddah

|

Ar Rabwah

|

29-11-2019
Jeddah

|

An Nuzhah

|

29-11-2019
Jeddah

|

Al Ammariyah

|

29-11-2019
Al Riyadh

|

Al Aqiq

|

24-01-2020
Al Riyadh

|

Al Aqiq

|

14-12-2019
Al Khobar

|

Al Khobar Al Shamalia

|

13-01-2020
Al Madinah

|

Ad Difa

|

29-11-2019
Jeddah

|

Ash Sharafiyah

|

29-11-2019
Jeddah

|

Az Zahra

|

01-12-2019
Jeddah

|

Ash Sharafiyah

|

29-11-2019
Al Riyadh

|

Al Hazm

|

29-11-2019
Al Riyadh

|

Al Arid

|

29-11-2019
Al Madinah

|

Al Fath

|

29-11-2019
Jeddah

|

Al Faisaliah

|

29-11-2019
Dammam

|

Al Badiyah

|

29-11-2019
Al Riyadh

|

Ishbiliyah

|

29-11-2019
Al Madinah

|

Ar Rawabi

|

04-02-2020
Jeddah

|

Mishrifah

|

29-11-2019
Al Riyadh

|

Ar Rimal

|

30-11-2019
Jeddah

|

Al Balad

|

30-11-2019
Jeddah

|

Al Kandarah

|

30-11-2019
Al Riyadh

|

Al Olaya

|

30-11-2019
Al Riyadh

|

Ar Rimal

|

30-11-2019
Jeddah

|

Ar Rawabi

|

30-11-2019
Al Madinah

|

Al Khalidiyyah

|

30-11-2019
Jeddah

|

Abruq Ar Rughamah

|

30-11-2019

Your search has been saved
You will receive email notifications when ads match this search
To manage your favorite searches and emails alerts:
1- Sign in
2- Click on Favorites on the top right of OpensSooq
3- Select Favorite Searches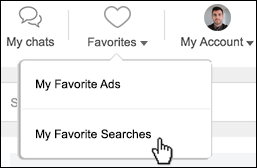 Your search has been saved to favorites
Differences between speakers and amplifiers
An amplifier is a device used to boost a sound signal for loudspeakers. The speakers' job is a little more complicated where it basically converts electromagnetic waves into an audio output that can be heard by the user. Some speakers have amplifiers built inside them while others need amplifiers.
When it comes to matching speakers and amplifiers you have to consider the impedance which is measured with ohms. Generally speaking, if you want speakers for larger rooms then you will probably need larger speakers. Placing of speakers inside the room is also very important for sound quality. For instance, you shouldn't place them where they are blocked by furniture, cluttered in corners or very close to each other.
Shop from a big collection of speakers and amplifiers
Whether you are a buyer or a seller, here you can find a great collection of speakers and amplifiers to choose from. A huge numbers of speakers from all shapes and sizes are offered for sale. You can find whatever you need such as speakers for your PC, mobile phone, car, or any other device that you would like to attach your speakers to. Larger powerful speakers are also available for your upcoming special events or parties. Save money and time, get the best and cheapest of deals right now. All could be done through easy and direct communication with speaker sellers.
What speakers should you buy?
When it comes to buying speakers there are several types in the market to choose from; it all depends on your needs and which device you are going to attach them to. Those types of speakers include: Computer speakers, portable speakers, Bluetooth speakers, loud speakers, car speakers, outdoor speakers and home theatre systems.
There are numerous numbers of speakers' manufacturing companies around the world. So when it comes to choosing amongst them it can be confusing, which are good and which are not. If you care about the clearance of the audio that you are going to get from your speakers then you should get really good speakers that will serve the purpose. Some of the best speaker brands include: Harman international, Lenovo, Bose, Sony, Bowers and Wilkins, Phillips, Yamaha, Dolby, Definitive Technology and others.
Thank you for your feedback and suggestions
Send us your feedback
Don't miss out on these deals