Jeddah

|

Al Ajwad

|

14-03-2020
Jeddah

|

Ar Rihab

|

21-03-2020
Mecca

|

At Taqwa

|

19-01-2020
Al Riyadh

|

Uhud

|

19-01-2020
Al Riyadh

|

Ad Dar Al Baida

|

19-01-2020
Mecca

|

Ash Sharai

|

19-01-2020
Al Riyadh

|

Al Iskan

|

20-01-2020
Jazan

|

As Suwais

|

20-01-2020
Jeddah

|

Ar Rawdah

|

19-01-2020
Jeddah

|

Obhur Al Janoubiyah

|

19-01-2020
Al Riyadh

|

Irqah

|

19-01-2020
Jeddah

|

Obhur Al Janoubiyah

|

19-01-2020
Al Riyadh

|

Irqah

|

19-01-2020
Jeddah

|

As Safa

|

19-01-2020
Dammam

|

Al Buhairah

|

20-01-2020
Al Riyadh

|

Al Masif

|

19-01-2020
Abha

|

Al Khasha

|

19-01-2020
Mecca

|

AZ Zahir

|

20-01-2020
Buraidah

|

Mishal

|

19-01-2020
Al Madinah

|

Mahzur

|

19-01-2020
Al Riyadh

|

Ad Dar Al Baida

|

20-01-2020
Al Riyadh

|

Uhud

|

21-01-2020
Khamis Mushait

|

Ar Rabie

|

20-01-2020
Buraidah

|

Ibn subayh

|

20-01-2020
Jeddah

|

Al Baghdadiyah Al Gharbiyah

|

20-01-2020
Al Riyadh

|

Al Mursalat

|

20-01-2020
Al Riyadh

|

Uhud

|

20-01-2020

Your search has been saved
You will receive email notifications when ads match this search
To manage your favorite searches and emails alerts:
1- Sign in
2- Click on Favorites on the top right of OpensSooq
3- Select Favorite Searches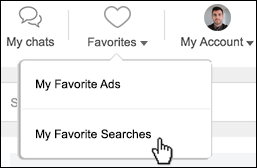 Your search has been saved to favorites
Modems - routers new and used!
You will find in this section on OpenSooq both routers and modems, both are two of the most common computer peripherals, yet many people do not know the function of each one. While the two devices may look similar, they each serve a different purpose. Fortunately, the functions of the two devices are pretty easy to understand.
What is the difference between modems and routers?
The router is a small box that allows multiple computers to join the same network, while early routers only had Ethernet ports for wired connections, most modern routers provide wireless connectivity as well. "Wireless routers" often have one or two moveable antennas, though some models keep the antennas inside the enclosure. Wireless routers allow multiple computers and other devices, such as smartphones and tablets, to join the same network.

A modem is a device that provides access to the Internet. The modem connects to your ISP, which typically provides either cable or DSL Internet service. Cable modems have a coaxial connection, which is the same type of connector found on a TV or cable box. This connects to a cable port on the wall. DSL modems have a telephone connector, which connects to a telephone socket on the wall.
While the router and modem are often separate entities, it has been more common for the modem and router to be combined into a single device called gateway. Add a post in this section to reach the targeted consumers of this product for a chance to complete you transaction.
Thank you for your feedback and suggestions
Send us your feedback
Don't miss out on these deals