Yanbu

|

Aanbu Domestic Airport

|

24-01-2020
Yanbu

|

Al Zohour

|

30-01-2020
Yanbu

|

Aanbu Domestic Airport

|

26-01-2020
Yanbu

|

Al Bahjah

|

04-01-2020
Yanbu

|

As Sinaiyah

|

18-01-2020
Yanbu

|

Al Asalah

|

05-02-2020
Yanbu

|

An Nawah

|

11-02-2020
Yanbu

|

Al Zohour

|

14-03-2020
Yanbu

|

Al Mashhad

|

27-02-2020
Jeddah

|

Obhur Al Janoubiyah

|

13-02-2020
Al Riyadh

|

Al Badi'ah

|

14-03-2020
Jeddah

|

Al Adl

|

19-01-2020
Mecca

|

Al Jamiah

|

19-01-2020
Jeddah

|

Al Mahjar

|

19-01-2020
Al Riyadh

|

Jenadriyah

|

03-02-2020
Al Riyadh

|

Al Qadisiyah

|

19-01-2020
Dammam

|

Ibn Khaldun

|

19-01-2020
Al Riyadh

|

An Nasim Al Gharbi

|

19-01-2020
Al Riyadh

|

Al Badi'ah

|

19-01-2020
Al Madinah

|

Abu Burayqa

|

19-01-2020
Al Riyadh

|

Al Malaz

|

19-01-2020
Khamis Mushait

|

As Salam

|

20-01-2020
Al Riyadh

|

Ghubairah

|

20-01-2020
Khamis Mushait

|

Al Musa subdivision

|

21-01-2020
Dammam

|

El Etesalat

|

20-01-2020
Al Riyadh

|

Ad Dar Al Baida

|

20-01-2020
Jeddah

|

Ash Sharafiyah

|

21-01-2020

Your search has been saved
You will receive email notifications when ads match this search
To manage your favorite searches and emails alerts:
1- Sign in
2- Click on Favorites on the top right of OpensSooq
3- Select Favorite Searches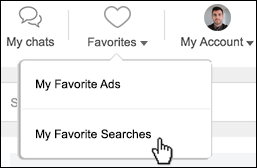 Your search has been saved to favorites
Boat, Yacht and Jet Ski section on OpenSooq
For most people, a normal week comprises of working long hours, running errands, taking the kids to school and picking them up from practice. This is the reason why you need some recovery time with your friends and family. Having a boat ride gives you the chance to share quality time with your loved ones. If you wish to teach your kids something new, whether it's boating lingo, exploring nature or fishing, this is the best time to do so.
Jet Ski on the other hand is nothing else like it and faster than you think – Driving 35 km/h in your car feels like nothing, but on a jet ski it feels like you're flying. You don't have a cabin around you like in your car, and the water around you gives you a feeling you can't get anywhere else.
In this section on OpenSooq, you will have the chance to buy or sell any of them, or even rent or sublet for a limited time.
Adding a post onBoat, Yacht and Jet Ski section
To get the best results, make sure to focus on the good features of the item and to mention if there are any malfunctions. Here are some guidelines to mention in your post:
Mention the type: Boat with or without an engine, Yacht, Jet ski…

Mention the model, so the viewers can get to know the features.

Mention the condition: New or used, how long has it been used for.

Mention all possible details: Size, maximum weight allowed on the vehicle, engine power, fuel type.
If you are looking to buy or rent a boat, yacht or a Jet Ski, you can also add a post requesting the needed vehicle, you can mention the type, model, condition and price range.
Thank you for your feedback and suggestions
Send us your feedback
Don't miss out on these deals