Yanbu

|

Al Mashhad

|

12-01-2020
Al Riyadh

|

Laban

|

08-01-2020
Al Riyadh

|

Dhahrat Laban

|

08-01-2020
Al Riyadh

|

Uhud

|

08-01-2020
Al Riyadh

|

Al Ghadir

|

09-01-2020
Jeddah

|

Hai Al-Tayseer

|

08-01-2020
Al Madinah

|

Al Matar

|

08-01-2020
Jeddah

|

As Safa

|

08-01-2020
Al Riyadh

|

Uhud

|

08-01-2020
Al Riyadh

|

An Narjis

|

08-01-2020
Al Riyadh

|

Al Arid

|

08-01-2020
Al Riyadh

|

As Sahafah

|

09-01-2020
Mecca

|

Al Misfalah

|

09-01-2020
Jeddah

|

Hai Al-Tayseer

|

09-01-2020
Al Riyadh

|

Ghubairah

|

10-01-2020
Mecca

|

Al Awali

|

09-01-2020
Jeddah

|

Al Tha'alibah

|

09-01-2020
Al Madinah

|

Al Heisa

|

09-01-2020
Jeddah

|

As Salamah

|

09-01-2020
Jazan

|

Ar Rawdah

|

09-01-2020
Al Riyadh

|

As Sinaiyah

|

09-01-2020
Al Riyadh

|

Ash Shafa

|

09-01-2020
Taif

|

Al Faisaliah

|

09-01-2020
Jeddah

|

Al Shate'a

|

09-01-2020
Jeddah

|

Ar Rayyan

|

15-01-2020
Jeddah

|

Obhur Al Shamaliyah

|

09-01-2020
Al Riyadh

|

Ash Sharq

|

09-01-2020

Your search has been saved
You will receive email notifications when ads match this search
To manage your favorite searches and emails alerts:
1- Sign in
2- Click on Favorites on the top right of OpensSooq
3- Select Favorite Searches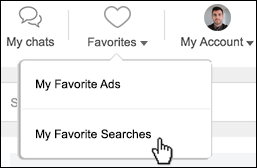 Your search has been saved to favorites
Make your best villa or palace purchases
If you like large luxurious houses then use your money well, and find the best deal right now through a huge selection of villas and palaces. No matter which area you prefer, what size you need or what other luxury service that interests you, rest assured that you will find all that and beyond right here.
Property owners can also sell their villas through placing their own ads and connecting directly with interested buyers.
Whether you are looking for a nice home for your family or a luxury villa where you can enjoy a nice vacation, it is guaranteed that here you will get the best and quickest deal on your dream villa.
Qualities you can find in villas
Villas are standalone properties with their own gardens and parking areas. As any other properties they range in sizes, locations and level of luxury. There are some qualities to look for if you are more on the wealthy side and about to purchase your own villa. Firstly, the location of the villa is very important and normally they would be situated in nice suburbs with high quality services and stores. Another thing that makes villas stand out is their design, including architecture, landscaping, interior design and furnishings. Features and amenities are also an essential part of any palace or villa. Basically, they should include spacious living rooms, dining rooms, and fully equipped kitchens.
Best Amenities in luxury Villas
Villas can vary with the level of luxury. Some villas have are very basic while others are more high end villas or palaces.
Luxury villas might include indoor or outdoor swimming pools, fountains, walk in closets, spiral staircases, cinema rooms, gyms, offices, dedicated areas for kids' entertainment and even tennis or basketball courts.
Some locations of villas are considered luxurious such as a villa near the seaside, which can be great for living or long vacations away from the hectic life in the city
Thank you for your feedback and suggestions
Send us your feedback
Don't miss out on these deals