Ahad Rafidah

|

Al Khalij

|

01-01-2020
Ahad Rafidah

|

Down Town

|

19-02-2020
Ahad Rafidah

|

Al Raunah

|

Yesterday
Dammam

|

Az Zuhur

|

30-11-2019
Dammam

|

Industrial Area No 2

|

11-02-2020
Al Jubail

|

Al Lulu

|

21-01-2020
Jeddah

|

Riyadh

|

12-02-2020
Jeddah

|

Al Andalus

|

04-02-2020
Saihat

|

Al Khisab

|

19-01-2020
Mecca

|

Al Khalidiyyah

|

20-01-2020
Khamis Mushait

|

Shukr

|

01-12-2019
Jeddah

|

Mada'en Al Fahd

|

08-12-2019
Al Riyadh

|

As Sulay

|

10-02-2020
Jeddah

|

Bani Malik

|

18-01-2020
Al Jubail

|

Al jubail al balad

|

23-12-2019
Jeddah

|

An Nuzhah

|

04-02-2020
Hafar Al Batin

|

Al Batin

|

09-12-2019
Jeddah

|

Al Muntazahat

|

06-02-2020
Buraidah

|

Sultanah

|

05-12-2019
Billasmar

|

Ar Rawdah

|

06-01-2020
Khafji

|

Aramco

|

26-01-2020
Thuwal

|

Thuwal

|

09-02-2020
Jeddah

|

Obhur Al Janoubiyah

|

05-02-2020
Jeddah

|

Al Ajaweed

|

17-02-2020
Jeddah

|

Bani Malik

|

25-12-2019
Al Riyadh

|

Al Andalus

|

31-12-2019
Dammam

|

King Fahd Suburb

|

07-01-2020
Al Riyadh

|

Al Malaz

|

09-12-2019

Your search has been saved
You will receive email notifications when ads match this search
To manage your favorite searches and emails alerts:
1- Sign in
2- Click on Favorites on the top right of OpensSooq
3- Select Favorite Searches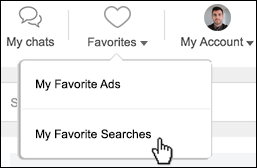 Your search has been saved to favorites
Introduction to Honda
Honda is a long-established Japanese brand that makes everything from cars to motorbikes, outboard motors to lawnmowers. Focusing on innovation and quality, Honda has built a strong reputation for the dependability of its products over the years. Honda builds a small but sensible range of models focused on the family car market. Its most popular models are the Jazz small car, the Civic medium-sized hatchback and Tourer estate, and the CR-V crossover SUV 4x4. A further Jazz-based SUV crossover, the HR-V, is another model that's making inroads in a competitive market. Honda has had experience with hybrid technology too, with models such as the Insight and Jazz Hybrid, but it has since reverted to conventional petrol and diesel power except for its NSX sports car, which has a hybrid engine. Honda has also been pretty adventurous in design terms with some of its models, such as the Civic, which looks like nothing else on the road.
Honda majors on interior space, with all of its models offering clever solutions such the 'magic seat' system and practically shaped luggage areas. The Jazz has the sort of space inside that you'd expect in cars of a much larger class. You can say the same about the Civic, too. As for the HR-V and CR-V, they're equally popular among owners of crossover 4x4s – indeed, the CR-V is the second-most-owned 4x4 by Honda.
Pricing of Honda cars
Honda positions itself halfway between mainstream brands such as Ford and premium brands such as Audi – think of it as something like the Japanese equivalent of Volkswagen. As such, its cars are priced slightly above the main volume brands but not beyond the reach of many of the families it targets.
Thank you for your feedback and suggestions
Send us your feedback
Don't miss out on these deals