Al Kharj

|

Al Salam

|

22-01-2020
Al Kharj

|

Al 'Aziziyyah

|

28-01-2020
Al Kharj

|

Al Faisaliyah

|

13-01-2020
Al Kharj

|

Al Andalus

|

08-03-2020
Al Kharj

|

New Industrial Zone

|

18-03-2020
Al Kharj

|

Al Khuzama

|

19-03-2020
Al Kharj

|

ِAlkhaldiah

|

14-02-2020
Al Kharj

|

ِAlkhaldiah

|

21-02-2020
Al Kharj

|

Al Salam

|

18-02-2020
Al Kharj

|

New Industrial Zone

|

31-03-2020
Safwa

|

Abu Main

|

19-01-2020
Jeddah

|

As Safa

|

19-01-2020
Al Riyadh

|

Ash Sharq

|

19-01-2020
Al Riyadh

|

Ad Dar Al Baida

|

19-01-2020
Al Riyadh

|

Al Masif

|

21-01-2020
Jeddah

|

Al Naseem

|

20-01-2020
Al Riyadh

|

King Saud University

|

20-01-2020
Al Riyadh

|

Uhud

|

20-01-2020
Al Riyadh

|

Dhahrat Laban

|

21-01-2020
Al Riyadh

|

Dhahrat Laban

|

20-01-2020
Jeddah

|

As Salamah

|

20-01-2020
Jeddah

|

Al Nazlah Al Yamaniyah

|

20-01-2020
Taif

|

Al Faisaliah

|

20-01-2020
Jeddah

|

Al Hamadaniyah

|

20-01-2020

Your search has been saved
You will receive email notifications when ads match this search
To manage your favorite searches and emails alerts:
1- Sign in
2- Click on Favorites on the top right of OpensSooq
3- Select Favorite Searches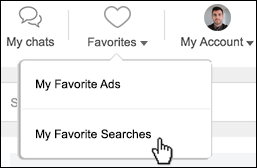 Your search has been saved to favorites
Mens Wear
Style is a way to say who you are without having to speak. In a very competitive environment where standing out is a rough task, style and fashion come to the rescue and make you glow in the crowds. Mens Wear on OpenSooq makes your shopping experience fun and swift. With the variety of options available, you are very likely to find many items that match your style or the occasion that you are dressing up for. Whether it is work, casual day outfits, gym wear or even beachwear, it is all accessible on OpenSooq.
Mens Wear on OpenSooq:
Tuxedos and Suits
Look classy, professional and smart in formal attire. Find suits for weddings, work or just a semi formal occasion.
Shirts
Casual and formal shirts with different colours and patterns that match your skintone and general sense of style.
Pants
Formal and semi formal pants and trousers. There are pleated and plain pants. Some come with trouser cuffs some with a regular cut.
Jeans
There is nothing more comfortable than jeans!
Gym wear
Workout at your gym wearing the latest gym wear items of your favourite brands.
Beanies
Get your head to warm up in the cold weather with diverse beanie collection.
Jackets
Heavy and light jackets based on the seasons.
Hoodies
The perfect transition from Autumn to Winter.
Pajamas
Find your next favourite pajama.
There are plenty of used and brand new items sold on OpenSooq. Find the pieces that will upgrade your wardrobe. If you want to sell any pieces that are in good condition sign up and post your advertisement with pictures of your clothes.
Thank you for your feedback and suggestions
Send us your feedback
Don't miss out on these deals