Yanbu

|

Al Mashhad

|

12-01-2020
Jazan

|

Az Zuhur

|

27-01-2020
Al Riyadh

|

As Suwaidi

|

23-02-2020
Al Riyadh

|

Al Qadisiyah

|

29-02-2020
Mecca

|

Waly Al Ahd

|

29-02-2020
Jeddah

|

Al Marikh

|

11-03-2020
Jeddah

|

Ar Rawabi

|

11-03-2020
Dammam

|

Iskan Dammam

|

14-03-2020
Jeddah

|

Al Hamra

|

15-03-2020
Jeddah

|

Ar Rawabi

|

16-03-2020
Al Riyadh

|

Al Olaya

|

17-03-2020
Al Riyadh

|

Al Olaya

|

19-03-2020
Al Riyadh

|

Tuwaiq

|

19-03-2020
Al Riyadh

|

Tuwaiq

|

19-03-2020
Al Riyadh

|

Tuwaiq

|

21-03-2020
Ahad Al Masarihah

|

As Sinaiyah

|

21-03-2020
Jeddah

|

As Safa

|

20-01-2020
Mecca

|

Al Maabdah

|

19-01-2020
Jeddah

|

Umm Alsulum

|

19-01-2020
Jeddah

|

Al Nahdah

|

19-01-2020
Al Riyadh

|

Irqah

|

19-01-2020
Al Madinah

|

As Salam

|

20-01-2020
Mecca

|

Wadi Jalil

|

20-01-2020
Jeddah

|

Obhur Al Shamaliyah

|

01-02-2020
Al Khobar

|

Thuqbah

|

20-01-2020
Al Khobar

|

As Sawari

|

20-01-2020
Khamis Mushait

|

20-01-2020
Al Riyadh

|

An Narjis

|

20-01-2020
Al Riyadh

|

Mansoura

|

20-01-2020
Dammam

|

As Safa

|

20-01-2020

Your search has been saved
You will receive email notifications when ads match this search
To manage your favorite searches and emails alerts:
1- Sign in
2- Click on Favorites on the top right of OpensSooq
3- Select Favorite Searches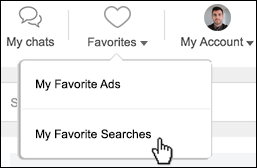 Your search has been saved to favorites
Benefits of owning a chalet - summerhouse
First of all, you never have to worry about money or accommodation during vacations. You can spontaneously head to your chalet/ summerhouse on a getaway or stay for a week without any plan. The decision lies in your hands. It acts as a sort of home extension. A home away from home if you wish. Not to mention that owning a holiday home provides a place to go when you retire.
If you decide to rent the place, profits go into your pockets. However, you can use the little you get to maintain the house or cover insurance. Economically, owning a home is a good investment plan. With time, the value of your property increases and sells at a higher price than you originally paid. Here is a summary of the pros of buying a chalet/ summerhouse:
Access to unlimited rent-free holidays for you, your friends, and family.

A valuable piece of investment where appreciation of value equals excellent profits in the future.

It is a potential retirement benefit for you.

There are no monetary obligations from you during holidays apart from food and transport.

By renting your beach house, you earn extra income that can cover insurance and maintenance costs.
Adding a post on chalets - summerhouses section
You can add a post to sell your chalet/ summerhouse in this section of OpenSooq, or to buy a specific property. In both cases you can create a post and share it easily with few clicks. Including all the possible details and pictures will increase your chances to get results.
Thank you for your feedback and suggestions
Send us your feedback
Don't miss out on these deals