Jeddah

|

Tayba

|

2 hours ago
Taif

|

Eastern Province

|

Yesterday
Jeddah

|

Al Thaghr

|

16-02-2020
Jazan

|

Al Matar

|

16-02-2020
Al Riyadh

|

Al Andalus

|

16-02-2020
Jeddah

|

Obhur Al Janoubiyah

|

16-02-2020
Jeddah

|

Al Balad

|

16-02-2020
Al Riyadh

|

Al Jazirah

|

15-02-2020
Al Riyadh

|

Ghirnatah

|

15-02-2020
Jeddah

|

Al Balad

|

14-02-2020
Khamis Mushait

|

Al Bawadi

|

14-02-2020
Al Riyadh

|

Al Ghadir

|

14-02-2020
Jeddah

|

Al Wahah

|

14-02-2020
Al Riyadh

|

Al Aziziyah

|

12-02-2020
Jeddah

|

Al Samer

|

12-02-2020
Al Riyadh

|

Al Masif

|

12-02-2020
Al Madinah

|

Al Aridh

|

11-02-2020
Dammam

|

Al Badiyah

|

11-02-2020
Mecca

|

Al-Zaidi

|

09-02-2020
Al Riyadh

|

Ad Dar Al Baida

|

09-02-2020
Dammam

|

Ash Shulah

|

08-02-2020
Jeddah

|

Ash Sharafiyah

|

05-02-2020
Al Riyadh

|

Al Aziziyah

|

04-02-2020
Al Riyadh

|

Ar Rawdah

|

04-02-2020
Jeddah

|

Obhur Al Shamaliyah

|

02-02-2020
Jeddah

|

Obhur Al Shamaliyah

|

02-02-2020
Dammam

|

Al Adamah

|

02-02-2020
Al Khobar

|

Thuqbah

|

01-02-2020
Al Riyadh

|

Manfouhah Al Jadidah

|

31-01-2020

Your search has been saved
You will receive email notifications when ads match this search
To manage your favorite searches and emails alerts:
1- Sign in
2- Click on Favorites on the top right of OpensSooq
3- Select Favorite Searches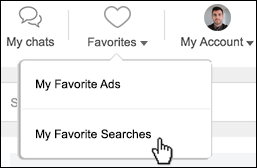 Your search has been saved to favorites
Shopping vacuum cleaners by type
Start by determining the best vacuum for the type of cleaning you do. If you have lots of stairs or hardwood, laminate, or tile floors then canisters can be easier to maneuver. Stick and hand-held vacuums are great for lighter tasks that need quick attention like spilled cereal. A robotic device is an option for the set-it-and-forget-it crowd. You can find the best vacuums in all categories at a price that's right for you in this section of OpenSooq. Here are the major types to consider:
Canister Vacuums: Canisters are the best for cleaning bare floors, stairs, and under furniture and the attachments are handy for cleaning drapes, and upholstery. Most are quiet, and the separate power head makes them seem lighter as well.

Stick Vacuums: They have tall bodies and handles, and a powerhead. Many are battery-powered. They're lightweight and convenient when you need to quickly clean up a mess. They also eliminate the need to bend over to clean a dirty floor.

Hand-Held Vacuums: These miniature electric models come corded or cordless. They're handy for light, quick surface cleaning on short-pile carpets and bare floors; some can handle pet hair on upholstery. They're also useful for cleaning up your car's interior.

Robotic Vacuums: Robotic vacuums do the grunge work while you relax. In uncluttered rooms, a robotic can touch up between regular, manual vacuuming sessions.
Vacuum cleaner section
This section of OpenSooq offers the chance for an easy and convenient searching and comparing models from the comfort of your home, by using the mobile application or the website.
Thank you for your feedback and suggestions
Send us your feedback
Don't miss out on these deals