Al Riyadh

|

Jenadriyah

|

7 hours ago
Al Madinah

|

Al Haram

|

9 hours ago
Al Riyadh

|

Al Khalidiyah

|

10 hours ago
Jeddah

|

As Safa

|

19 hours ago
Al Riyadh

|

Al Munsiyah

|

22 hours ago
Jeddah

|

Al Naeem

|

Yesterday
Jeddah

|

Obhur Al Janoubiyah

|

Yesterday
Al Riyadh

|

Al Muruj

|

Yesterday
Al Riyadh

|

Ar Rawdah

|

Yesterday
Jeddah

|

Al Baghdadiyah Al Sharqiyah

|

18-02-2020
Al Kharj

|

Al Salam

|

18-02-2020
Al Riyadh

|

An Nasim Ash Sharqi

|

18-02-2020
Dammam

|

King Fahd Suburb

|

18-02-2020
Jeddah

|

Marwah

|

18-02-2020
Al Riyadh

|

Jenadriyah

|

17-02-2020
Al Riyadh

|

Al Mursalat

|

17-02-2020
Jeddah

|

Al Naeem

|

17-02-2020
Jeddah

|

Jeddah Islamic Seaport

|

17-02-2020
Dammam

|

Al Jawharah

|

17-02-2020
Jeddah

|

Al Balad

|

16-02-2020
Al Riyadh

|

Uhud

|

16-02-2020
Jeddah

|

Obhur Al Janoubiyah

|

16-02-2020
Jeddah

|

Obhur Al Janoubiyah

|

16-02-2020
Jeddah

|

Obhur Al Shamaliyah

|

16-02-2020
Jeddah

|

Al Basateen

|

16-02-2020
Jeddah

|

Riyadh

|

16-02-2020
Jeddah

|

Al Shera'a

|

16-02-2020

Your search has been saved
You will receive email notifications when ads match this search
To manage your favorite searches and emails alerts:
1- Sign in
2- Click on Favorites on the top right of OpensSooq
3- Select Favorite Searches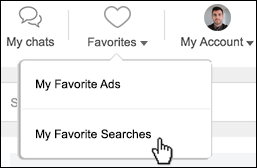 Your search has been saved to favorites
Complement your style
We all know that well chosen accessories can take an outfit to a whole other level and make it go from 0 to 10 instantly. Accessories are what complement the outfit and show that you have taken the time to make the outfit look good and that you have not just thrown on the first pieces of clothing you saw.
On men's accessories section on OpenSooq, you can find rings. There are a lot of masculine rings these days, which makes it super easy for men to express their style through jewelry without looking feminine. Whether you prefer subtle or massive rings, there are classy options for all styles.
You can also find sunglasses. A good, timeless pair of sunglasses is an accessory that you should invest in, regardless of what year it is. That doesn't mean you should put a lot of money in them, but you definitely should take the time to find out what type of sunglasses suit you best and looks good on you. Sunglasses are both practical and timeless. They are more often used plainly as statement pieces to showcase one's personal style. Some people own numerous pairs so they can match the right pair of glasses with the occasion, their outfit and mood.
Men's accessories on OpenSooq
There are more than enough options to choose from on this section, such as:
Rings

Sunglasses

Pens

Wallets

Lighters

Belts

Others
There is always the option to create a post to sell an item you have or to request an item you are in need of on OpenSooq. To get the best results make sure to provide good pictures of the actual product, all details regarding the product and the contact information.
Thank you for your feedback and suggestions
Send us your feedback
Don't miss out on these deals