Jeddah

|

Al Faisaliah

|

20-02-2020
Taif

|

Al Khalidiyyah

|

13-02-2020
Al Riyadh

|

Al Malaz

|

10-02-2020
Al Riyadh

|

Al Malaz

|

10-02-2020
Dammam

|

Al Omal

|

01-02-2020
Al Riyadh

|

An Nada

|

01-02-2020
Al Riyadh

|

An Nada

|

31-01-2020
Dammam

|

Al Omal

|

31-01-2020
Al Riyadh

|

An Nada

|

30-01-2020
Al Riyadh

|

An Nada

|

30-01-2020
Jeddah

|

As Safa

|

28-01-2020
Al Riyadh

|

Uhud

|

16-01-2020
Al Riyadh

|

Ar Rimal

|

13-01-2020
Jazan

|

Al Arac

|

13-01-2020
Khamis Mushait

|

Al Musa subdivision

|

01-01-2020
Al Riyadh

|

Uhud

|

25-12-2019
Al Riyadh

|

Uhud

|

24-12-2019
Al Riyadh

|

Dhahrat Laban

|

19-12-2019
Al Riyadh

|

Jenadriyah

|

17-12-2019
Al Khobar

|

Al Khobar Al Shamalia

|

06-12-2019
Al Khobar

|

Al Khobar Al Shamalia

|

05-12-2019
Your search in "Animal Food" does not match any results. Please make sure that the words are spelled correctly or add your query as a demand
Submit your demand now

Your search has been saved
You will receive email notifications when ads match this search
To manage your favorite searches and emails alerts:
1- Sign in
2- Click on Favorites on the top right of OpensSooq
3- Select Favorite Searches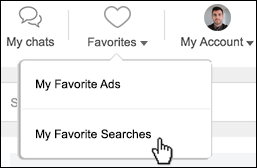 Your search has been saved to favorites
Animal Food Guide
You can find in this section of OpenSooq food mixtures specifically made for each of the popular small pets. These food mixes are formulated for the dietary needs of each animal, and help provide a well-rounded diet. You may find it easiest to feed from a heavy ceramic bowl, as it is less likely to be knocked over, creating a mess to clean up in the cage by your pet when it runs and plays. Never feed your small pet a mixture formulated for a different species. For example, Rabbit food can be harmful to smaller animals.
Most small animals will enjoy supplementary treats such as fresh fruit and vegetables. Make sure to feed in small pieces though, and only as much as your pet will eat. This avoids the problem of moldy food developing in the cage. Try to limit the amount of treats that are high in sugar or fat, as this can lead to obesity.
A supply of fresh water must be available at all times for your small pet. The easiest way to ensure this is to purchase a water bottle which hangs on the side of the cage. This eliminates the problem of spilled water from a dish as well. As some small animals may not know how to use a water bottle, a water dish may be necessary to ensure they receive the water they require. Water should be changed daily.
Animal Food Section
This section of OpenSooq offers the chance for an easy and convenient searching and comparing models from the comfort of your home, by using the mobile application or the website.
Thank you for your feedback and suggestions
Send us your feedback
Don't miss out on these deals