Your search in "Camels" does not match any results. Please make sure that the words are spelled correctly or add your query as a demand
Submit your demand now

Your search has been saved
You will receive email notifications when ads match this search
To manage your favorite searches and emails alerts:
1- Sign in
2- Click on Favorites on the top right of OpensSooq
3- Select Favorite Searches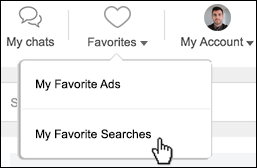 Your search has been saved to favorites
Owning a Camel
There are a variety of reasons someone might want to buy a camel. Some people might need a camel for travel, while others might want a camel as livestock. Whatever your reason for buying a camel, you can find all you need in this section of OpenSooq. For thousands of years, camels have been the natural and indeed the only way for humans to ferry themselves across these parts of our world, like the Sinai, that are great oceans of sand and stone. They are the fabled 'ships of the desert', and even today there are places where camels are preferable to, and more reliable than, all-terrain vehicles. They also, like all animals on long journeys, provide companionship.
Choosing a camel
Begins by deciding what sort of camel you want, there are racing camels, breeding camels, camels for milking, and so on. Next, you look at some of the physical elements. A prospective buyer should stand behind the camel and watch it walk, checking the gait for irregularities, the ears and tail also tell signs about the health and strength of the animal, and last but not least, the hump.
The hump is the fat store, not water, as is sometimes believed, there should be space behind it. This indicates good breeding. Then there is the question of personality. Camels will not display too many unique characteristics until about the age of four or five but after that, by watching how they interact with other camels as well as humans, you should get an idea of whether it is generally playful or whether they are inherently grumpy, and therefore best passed on.
Thank you for your feedback and suggestions
Send us your feedback
Don't miss out on these deals