Al Riyadh

|

Ar Rimal

|

11 hours ago
Al Riyadh

|

Al Munsiyah

|

12 hours ago
Al Riyadh

|

Ad Dar Al Baida

|

12 hours ago
Al Riyadh

|

Al Khaleej

|

13 hours ago
Al Riyadh

|

An Nadhim

|

13 hours ago
Al Riyadh

|

Ishbiliyah

|

15 hours ago
Al Riyadh

|

Tuwaiq

|

15 hours ago
Al Riyadh

|

Al Batha

|

20 hours ago
Jeddah

|

Al Balad

|

Yesterday
Al Riyadh

|

As Suwaidi

|

Yesterday
Al Riyadh

|

Al Taawun

|

25-02-2020
Billasmar

|

Az Zayatun

|

25-02-2020
Dammam

|

Ash Shati Al Gharbi

|

24-02-2020
Al Riyadh

|

Al Khaleej

|

24-02-2020
Dammam

|

Ash Shati Al Gharbi

|

23-02-2020
Dammam

|

Ash Shati Ash Sharqi

|

23-02-2020
Al Riyadh

|

Al Malaz

|

23-02-2020
Al Madinah

|

Al Qiblatayn

|

23-02-2020
Jeddah

|

Obhur Al Shamaliyah

|

23-02-2020
Jeddah

|

Al Bawadi

|

23-02-2020
Mecca

|

An Nawwariyyah

|

23-02-2020
Jeddah

|

Al Amir Fawaz Ash Shamaly

|

23-02-2020
Al Riyadh

|

Al Andalus

|

22-02-2020
Jeddah

|

Ar Ruwais

|

22-02-2020
Al Riyadh

|

As Suwaidi

|

22-02-2020
Al Riyadh

|

As Suwaidi

|

22-02-2020
Al Riyadh

|

As Sulimaniyah

|

22-02-2020
Al Riyadh

|

Al Khalidiyah

|

22-02-2020
Al Riyadh

|

Al Masif

|

21-02-2020

Your search has been saved
You will receive email notifications when ads match this search
To manage your favorite searches and emails alerts:
1- Sign in
2- Click on Favorites on the top right of OpensSooq
3- Select Favorite Searches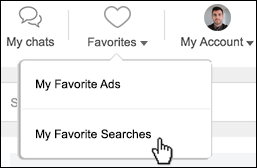 Your search has been saved to favorites
Women Shoes
As the famous Marilyn Monroe saying goes: "Give a girl the right shoes, and she can conquer the world." Shoes are an essential element in fashion and they can make or break the outfit. On OpenSooq, you could find the shoes that you are looking for among our collection of brand new and used pairs of shoes. There is a pair of shoes on our website or applications that definitely matches your taste. Once you've set your eyes on a pair, you could always contact the seller directly through the phone number they've provided, chat with users or comment at the bottom of the picture and make your offer.
Women Shoes in OpenSooq:
Heels: they include stilettos, wedges, pumps and ankle strap heels. These heels could be worn to work, a special occasion, and even weddings. They come in different materials and patterns that will add a bold statement in your wardrobe.

Without Heels: they make up a wide collection of ballet flats, loafers, and sandals that are very comfortable for the daily use.

Sport Shoes: going to the gym for a workout has never been more fashionable. With the broad range of sport shoes, you will get in shape with style.

Other types of shoes available are baby shoes, boots and slippers.
Know that some sellers sell by a single pair and others sell in batches. Make sure that the shoe size up for sale matches yours. Finally, get to experience how to pull off any outfit with a good pair of shoes.
Thank you for your feedback and suggestions
Send us your feedback
Don't miss out on these deals