Jeddah

|

Al Marikh

|

9 hours ago
Jeddah

|

Al Sawari

|

10 hours ago
Al Majma'ah

|

basra

|

11 hours ago
Al Riyadh

|

Utaiqah

|

19 hours ago
Al Riyadh

|

Laban

|

Yesterday
Al Hofuf

|

Al Muallimeen East

|

Yesterday
Al Khobar

|

Al Khuzama

|

17-02-2020
Al Kharj

|

Mishref

|

17-02-2020
Jeddah

|

Al Faisaliah

|

17-02-2020
Al Riyadh

|

Uhud

|

17-02-2020
Jeddah

|

Al Bawadi

|

17-02-2020
Mecca

|

Al Aziziyah

|

17-02-2020
Jeddah

|

Al Khomrah

|

16-02-2020
Jazan

|

Al Matar

|

16-02-2020
Al Riyadh

|

Ad Dhubbat

|

16-02-2020
Al Riyadh

|

Uhud

|

14-02-2020
Buqayq

|

Medina

|

14-02-2020
Arar

|

As Sinaiyah

|

13-02-2020
Mecca

|

Rei'a Thakhir

|

12-02-2020
Al Madinah

|

Al Haram

|

12-02-2020
Al Madinah

|

Al Haram

|

12-02-2020
Al Riyadh

|

An Nasim Ash Sharqi

|

11-02-2020
Mecca

|

Al Aziziyah

|

10-02-2020
Jeddah

|

As Safa

|

09-02-2020
Jeddah

|

Abruq Ar Rughamah

|

08-02-2020

Your search has been saved
You will receive email notifications when ads match this search
To manage your favorite searches and emails alerts:
1- Sign in
2- Click on Favorites on the top right of OpensSooq
3- Select Favorite Searches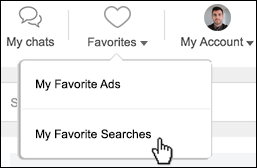 Your search has been saved to favorites
Make your deals on commercial properties with the best prices
Are you starting up a new business and in need of your own commercial property? Do you own commercial real estate buildings or offices and would like to offer them for sale? Both sellers and buyers can find their desirable properties and seal their deals directly and efficiently.
With the ever continuous growth of trade and business, there are millions of people around the world starting up their own businesses on daily basis. One of the most important things for a new business owner is finding the right location where all work tasks would be carried out. Right here, there is a huge selection of commercial properties to choose from with different locations, sizes and designs to fit any type of business.
What are the different types of commercial real estate?
A commercial property is different that the residential one as it has the potential of making profit through capital gain or rental income. There are several types of commercial properties. Each type has its own characteristics, style and design. Offices are one of the most popular commercial real estate types. An office building can be single-tenanted or multi-tenanted. They also vary in style and design from advanced to simple. Another more complex type is retail. This type include any business that house restaurants or retailers. It can also be smaller in size like small shops and restaurants or much more complex like big shopping malls.
On the other hand, there is the industrial type, which is usually located outside of urban areas and involves bigger industrial business. Hotels and resorts are also considered amongst commercial properties. They also have different sizes and styles ranging from small motels to bigger luxurious hotels. Moreover, there is the special purpose commercial property. The special purpose could be owned by commercial investors but does not fall under any of the previously mentioned types. Some special purpose real estate includes amusement parks, tennis courts and other special-purpose facilities.
What you should consider before buying a commercial property?
Purchasing a commercial property is a very sensitive step. It involves a huge amount of money and requires a significant investment. So before you go ahead and buy a commercial property there are several things that you should take into consideration. Amongst the most important things to consider is the type of business you are about to start. You should also ask yourself many questions and define your needs clearly. The location of the property is also a very essential aspect not to be taken lightly. It is also recommended that you take your time and do a thorough research to find the best possible deal. Another important thing to study is your budget; you have to make sure that you consider the down payment as well. Having studied every aspect mentioned, you can narrow your options down to some properties that match your criteria. Make sure to contact all buyers, visit all the properties, inspect them one by one and do your homework on each.
Thank you for your feedback and suggestions
Send us your feedback
Don't miss out on these deals